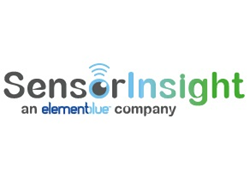 "We are committed to our work pioneering the groundwork of IoT and empowering companies globally to join the force," said Vincent Njoroge.
Houston, Texas (PRWEB) June 30, 2017
SensorInsight®, an Internet of Things (IoT) solution provider, today announced that it is unveiling its product launch in Lodwar and Wajir, co-hosted by Oxfam GB and Element Blue to present the completed water monitoring solution to the county governments of Turkana and Wajir in Kenya.
SensorInsight, a trailblazer behind the emerging field of IoT, is offering Internet of Things (IoT) solutions to public and private enterprises nationwide based on large-scale environmental sensor deployments such as monitoring solutions used to detect potentially hazardous conditions in urban areas, schools, agriculture, hospitals, and factories.
The benefits and features of the solution will be explained and demonstrated to the county executives and users of the system. The key features and accomplishments that will be highlighted will include:

SensorInsight Android Mobile application which was successfully used to map 400+ water points in under two months
SensorInsight integrates with on-site devices including smart meters, solar pumps, and tank level sensors.
SensorInsight sends SMS and email alerts to designated people when thresholds of key indicators are exceeded, such as volume of water or hours of pump operation
"This is one of the most exciting and pioneering projects we have undertaken and are pleased to be launching this effort with Oxfam GB, and we are honored to be able to create such a positive, widespread impact on people's lives with this effort," said Vincent Njoroge, Managing Director, Africa of Element Blue. "We believe that this solution will have a longstanding impact for years to come by connecting the drinking water ecosystem in Africa with IoT technology."
With an overarching goal of developing and building a better future for cities and their citizens, SensorInsight is focused on implementing large-scale environmental monitoring deployments. By analyzing and sharing monitoring data within their communities, municipal governments and organizations can efficiently work in conjunction with citizens to take actions to identify problems in a geographical area.
"We are committed to our work pioneering the groundwork of IoT and empowering companies globally to join the force," Njoroge said. "We are pioneering the way in IoT leadership for creating smarter communities for future generations."
"SensorInsight's technology is an integral element of IoT deployment and implementation since the invention of data management and analytics," said Njoroge. "Without sensors, trillions of data points affecting monitoring analytics would be unavailable, and decisions made would be70 percent less accurate based on observations rather than actual data points. SensorInsight addresses that issue, pioneering a new category of IoT solutions."
About Oxfam GB
Oxfam GB is a global organization working to right the wrongs of poverty, hunger and injustice. In East Africa, Oxfam works alongside innovation partners and local communities to improve access to clean water across Northern Kenya and Ethiopia.
About SensorInsight
Headquartered in Houston, Texas, SensorInsight® is a company that creates and markets an Industrial Internet of Things (IIOT) platform designed to provide insight across specific domains, including energy and utilities, transportation, manufacturing, healthcare, and smarter cities. The platform works by providing deep analytics and complete access to an organization's existing data systems in real-time. SensorInsight® industry packs provide tailored domain specific reports, alerts and analysis based on common issues for a particular industry.
For more information, see http://sensorinsight.io/ and follow us on Twitter, Facebook and Youtube.
Copyright © 2017 SensorInsight.io. All Rights Reserved. All trademarks, trade names, service marks, and logos referenced herein belong to their respective companies.