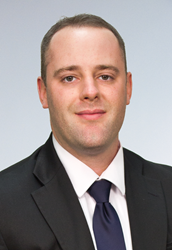 We are honored to receive this award from Back Pain Centers of America
Atlanta, GA (PRWEB) August 22, 2017
Back Pain Centers of America (BPC), which connects people searching for solutions to their neck and back pain with a reputable physician in their area, announces that Guthrie Medical Group is the winner of the 2017 Awards of Excellence for the Patient Growth Award. This award is one of three categories of awards being presented in our 2017 series. The patient growth award recognizes the spine practices that implement programs to better serve the patient community.
Guthrie is a not-for-profit, integrated health care system designed to offer patients a full-spectrum of health services incorporating primary care, complex specialty care, behavioral health services, surgical services, inpatient care, durable medical equipment services, home health, long-term care, palliative care and hospice care.
Guthrie Medical Group identified an opportunity to advance multispecialty collaboration in fostering better outcomes for this unique patient population, bringing together multiple divisions to develop one plan of care for each unique patient. The patients displayed similar symptoms of chronic back or neck pain. Most of the patients were in a medically underserved rural population without access to concierge care across specialties. As a result, the patients were not being properly assessed for their chronic back or neck pain. Guthrie Medical Group developed a program to ensure these patients were seen and could have their reports coordinated through the proper divisions that could address chronic pain. Physiatrists served as the main point of contact to evaluate the patients, order tests and labs, get specialty opinions where needed, and to communicate back to the patient. The result was a higher patient satisfaction, and a faster path of care to address chronic pain.
"We are honored to receive this award from Back Pain Centers of America," said Dave Hall, Associate Vice President for Guthrie Medical Group. "Since implementing our comprehensive spine care clinic, we have helped over one thousand new patients in our market in the past year. Guthrie Medical Group was the first in our area to launch a multi-disciplinary approach to managing this unique population for the treatment and ongoing management of back and/ or neck pain. We have been able to leverage our electronic medical record to aid in the treatment and capture of these patients. We incorporate monthly meetings with key stakeholders to review prior month statistics, address questions, and ensure the patients get appropriate care and enhanced communication to address options available to them."
"We created this award category to recognize innovative and patient-centric care programs," said Brent Wheeler, president of Back Pain Centers of America. "We applaud Guthrie Medical Group for recognizing an underserved population, and instead of moving the patient from place to place, Guthrie organized a program to place a single physician in charge of the patient and have a central point of contact for patient ease and coordination. While Guthrie is not a member of the Back Pain Centers of America network, we made a decision to reach out to all spine care practices to explore new innovations in patient care. Guthrie impressed us with their program."
More information about Guthrie Medical Group can be found at this link.
About Back Pain Centers of America
Back Pain Centers of America (BPC) has helped people find safe, reliable relief for chronic pain since 2009. The call centers match patients searching for relief for neck and back pain to reputable, board-certified healthcare practices in their geographic area. BPC has the largest network of minimally-invasive spine centers in America. This service is free to patients. For more information, please visit http://www.backpaincenters.com. Also follow BPC on LinkedIn, Facebook, or Twitter.