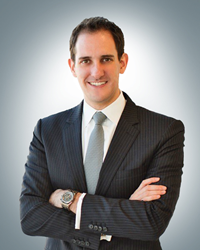 "This award belongs to the entire XIO Group team," remarked Mr. Pacini.
London (PRWEB) July 03, 2017
XIO Group, the global multibillion dollar alternative investment and private equity firm, is proud to announce that its co-founder & CEO, Joseph Pacini, has received the Finance Monthly 2017 CEO Award. Every year Finance Monthly spends several months carefully researching and selecting CEOs across a wide variety of sectors and industries for their ambition, leadership and achievements in driving their businesses forward.
As a winner in the 2017 Finance Monthly CEO Awards, Mr. Pacini has been recognized for leading XIO Group through a period of rapid growth, highlighted by the October 2016 acquisition of J.D. Power & Associates from McGraw Hill Financial (now S&P Global), the leading provider of marketing data and analytics for businesses and consumers worldwide.
Finance Monthly Editor-in-Chief, Mark Palmer commented: "The success of every business starts with a strategic, resourceful and engaging leader. It is these qualities that help foster team spirit and employee motivation, which in turn create a successful company. The CEOs winners of Finance Monthly's 2017 CEO Awards are corporate leaders who deliver results and have achieved considerable success in their respective sectors."
"This award belongs to the entire XIO Group team," remarked Mr. Pacini. "Finance Monthly's acknowledgment simply highlights the success of our firm as we strive to follow the motto of "One World, One Firm, One Team". I continue to look forward to XIO Group's continued growth and successes throughout 2017 and beyond."
About XIO Group
Headquartered in London, XIO Group is a global alternative investments and private equity firm with more than $3.2 billion of committed capital, and employs an international team of more than 70 professionals. Representing more than 15 nationalities among its employees and its network of advisors, the firm has operations in the United Kingdom, Germany, Switzerland, Israel, Hong Kong, mainland China and the United States. With a seasoned international investment team that includes professionals with experience working at many of the world's leading private equity firms, XIO Group seeks to deploy its capital for global transactions. XIO Group's strategy is to identify and invest in market-leading businesses located across North America and Europe and help these companies to capitalize on untapped opportunities in fast growing markets, particularly in Asia. XIO Group is led by its four founders: Athene Li, Joseph Pacini, Murphy Qiao and Carsten Geyer. For more information visit: http://www.xiogroup.com.
About J.D. Power
J.D. Power  is a global leader in consumer insights, advisory services and data and analytics. These capabilities enable J.D. Power to help its clients drive customer satisfaction, growth and profitability. Established in 1968, J.D. Power is headquartered in Costa Mesa, Calif., and has offices serving North/South America, Asia Pacific and Europe. J.D. Power is a portfolio company of XIO Group, a global alternative investments and private equity firm headquartered in London, and is led by its four founders: Athene Li, Joseph Pacini, Murphy Qiao and Carsten Geyer.
About Finance Monthly
Finance Monthly is a global publication delivering news, comment and analysis to those at the center of the corporate sector. Finance Monthly reports on the news and topics that matter to the CEOs, CFOs, investors, company directors, entrepreneurs, and SMEs that make up our valued readership. We're a multi-platform publication, offering global finance news coverage both online and in digital formats, distributed to 195,880 people each month. http://www.finance-monthly.com.