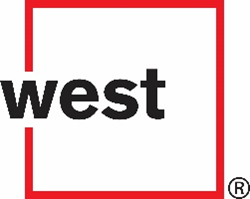 The finest education technology solutions were showcased at ISTE 2017, which makes being named Best of Show an exceptional honor.
SCOTTS VALLEY, California (PRWEB) July 05, 2017
West Corporation, the trusted provider of SchoolMessenger solutions, today announced the SchoolMessenger app, the new mobile and web application in the SchoolMessenger solutions family, is the winner of a Tech & Learning magazine International Society for Technology in Education ("ISTE") 2017 Best of Show award.
For the fourth consecutive year, Tech & Learning honored distinguished products at ISTE. A panel of educator judges selected the winners from products showcased at ISTE 2017 in San Antonio. The judges evaluated areas such as quality and effectiveness, ease of use and creative use of solutions to select the technologies they believe will have the most impact in the classroom and deserve to be named Best of Show.
"In a national survey we recently conducted, school districts said they plan a 44 percent increase in the emphasis they put on mobile apps in the next 1-3 years, yet they also expressed concern about the proliferation of communications apps that parents have to download. The SchoolMessenger app enables schools to take full advantage of the power of mobile devices for home-school communication in one, more complete app," said Robert Iskander, executive vice president and general manager of West's Education group. "The finest education technology solutions were showcased at ISTE 2017, which makes being named Best of Show an exceptional honor."
Available for free as a mobile app for iOS and Android devices and as a browser-based application, the SchoolMessenger app brings together rich teacher and parent messaging technology with school- and district-level notifications, putting a complete app for school communications at parents' fingertips.
With the SchoolMessenger app, parents can engage in two-way conversations with teachers and school groups, such as for classes and sports teams. In addition to sending messages, parents are able to use the app to exchange files, images and videos with teachers. Parents can easily view all SchoolMessenger Communicate notifications related to their children's schools and district, plus other messages, in one scrollable "stream view," just as they would on any other popular messaging or social media app.
Teachers can use the app to easily send home class assignments, permission slips and other files. Using one-to-one messaging, teachers and parents can securely discuss individual students. And through group chats, teachers may launch discussions on everything from classroom events to what students are learning about that week.
Two advanced, optional add-on modules are available for the SchoolMessenger app: SafeArrival, which is a powerful attendance management module; and Plus, which is a student data module.
The new SchoolMessenger app replaces and significantly enhances the functionality of the previous InfoCenter app. School staff and parents who have been using InfoCenter receive automatic updates to the SchoolMessenger app (if automatic updates are enabled on their smartphones). Additionally, districts using SchoolMessenger CustomApp custom mobile apps are able to take full advantage of the new SchoolMessenger app functionality. App downloads are available from http://go.schoolmessenger.com.
About West's SchoolMessenger Solutions
West Corporation is the trusted provider of SchoolMessenger solutions. Thousands of schools and other educational institutions in all 50 states and Canada depend on SchoolMessenger products and services from notifications and websites to custom mobile apps and social media. School leaders have relied on the SchoolMessenger platform since 1999 to engage with their communities in multiple languages and on any device. To learn more about SchoolMessenger products, visit http://www.schoolmessenger.com or call 888.527.5225.