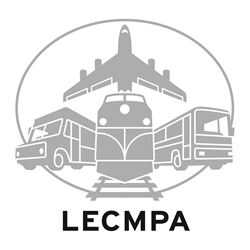 I am particularly proud for LECMPA to be acknowledged as one of the Best Overall Companies of the Year by Women in Business & the Professions
SOUTHFIELD, Mich. (PRWEB) July 11, 2017
LECMPA, provider of wage loss protection for railroad and transportation workers, announced today that Women in Business & the Professions recognized it as the Best Overall Company of the Year in the 11-99 employees category. LECMPA also won a Silver Award for Innovation in Customer Service.
The coveted annual awards programs encompass the world's best in leadership, innovation, organizational performance, new products and services, and milestones from every major industry in the world. Organizations from all over the world are eligible to submit nominations including public and private, for-profit and non-profit, largest to smallest and new start-ups.
Award winners were honored in San Francisco on Monday, June 26, 2017 during the annual SVUS Red Carpet Awards Ceremony Dinner.
LECMPA has protected union transportation with wage loss insurance protection since its founding in 1910. Enabling compensation to continue while workers are out of service due to job discipline, it brings confidence to workers and their families.
"I am particularly proud for LECMPA to be acknowledged as one of the Best Overall Companies of the Year by Women in Business & the Professions. Combined with the award for our outstanding customer service, we are doubly pleased," said LECMPA President Susan Tukel. "Competing and succeeding in the business world is always a challenge. Congratulations to all the award winners who have worked so diligently to excel in the marketplace."
See a list of Women World Award winners here.
Customer Sales and Services World Awards are available here.
About LECMPA
LECMPA, founded in 1910 as a cooperative assessment insurer for railroad workers, provides wage loss protection to unionized transportation workers in all crafts and industries throughout the United States. LECMPA is a nonprofit, member-owned company with approximately 27,000 members nationwide. LECMPA headquarters are in in Southfield, Michigan. More information is available at http://www.lecmpa.org.
About the Women World Awards
Women World Awards are an annual industry and peers recognition program honoring women in business and the professions and organizations of all types and sizes in North America, Europe, Middle-East, Africa, Asia-Pacific, and Latin-America. The Annual Women World Awards is part of the SVUS Awards® recognition program from Silicon Valley in the United States of America which also includes other programs such as CEO World Awards, Consumer World Awards, Customer Sales and Service World Awards, Golden Bridge Awards, Globee Fastest Growing Private Companies Awards, Info Security PG's Global Excellence Awards, Network Products Guide's IT World Awards, Pillar World Awards, and PR World Awards. Learn more about The Women World Awards at http://www.womenworldawards.com.
About the Customer Sales and Service World Awards
Customer Sales and Service World Awards is the world's premier recognitions program created to honor and recognize industry-wide and peer achievements of sales, service, business development, marketing, channels, franchise, and training individuals, teams, departments and achievements. The Annual Customer Sales and Service World Awards is part of the SVUS Awards® recognition program from Silicon Valley in the United States of America which also includes other programs such as Consumer World Awards, Customer Sales and Service World Awards, Golden Bridge Awards, Globee Fastest Growing Private Companies Awards, Info Security PG's Global Excellence Awards, Network Products Guide's IT World Awards, Pillar World Awards, PR World Awards, and Women World Awards. To learn more, visit http://www.cssworldawards.com