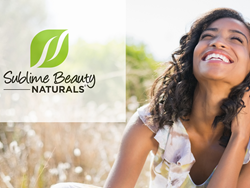 In honor of Amazon Prime Day, the entire inventory of Sublime Naturals is 45% off - at both Amazon and its own store. Snag deals today.
St. Petersburg, FL (PRWEB) July 10, 2017
In honor of Amazon Prime Day, Sublime Naturals has placed its entire inventory on sale at 45% off. Use code 45PRMDAY.
NOTE: The Kindle ebook "Essential Oils Have Super Powers" is not included in the sale, and choose the paperback offered by Sublime Naturals to get the discount - the other sellers of this popular book do not offer the same deal.
Because an even wider inventory (especially essential oils) is available on its webstore, the company extends this 45% off to its webstore as well- the only exempt products are Zen Box and One-A-Month Essential Oil Club subscription products. Use the SAME code: 45PRMDAY.
New natural Turmeric-Coconut soap as well as Lemon-Cinnamon Shea Butter soaps are available. Popular essential oils blends are Zen Air Bliss, Zen DeStress Blend and Zen Immune Boost, in limited quantities. The new Turmeric Lovers Gift Box and the Zen Power Facial Serum are excellent products to snag.
A wide array of therapeutic-grade essential oils are available on the webstore, such as Frankincense, Lavender, Lemon, Lime, Turmeric, Cinnamon Leaf, Basil, Clary Sage, Rosemary, Petit Grain, Ylang Ylang, Pink Grapefruit, Majoram, Siberian Fir Needle and such blends as Soothe & Purify, Sublime Sleep, Focus and DeStress.
In addition, accessories like lava-stone bracelets and mini rollerballs as well as necklaces and lockets are available.
The motto of Sublime Naturals is "make healthy choices, respect your body, love nature" and each product is in keeping with the motto.
The company is currently offering a FREE GIVEAWAY of three annual membership to the ONE-A-MONTH ESSENTIAL OIL CLUB plus a grand prize with value of $261. Enter now or watch for upcoming giveaways.
ABOUT: The company was founded by Kathy Heshelow, who is also a busy author of numerous wellness and beauty books. Her latest is "USE THIS FOR THAT! AN EASY ESSENTIAL OIL GUIDEBOOK". She also offers "Essential Oils Have Super Powers: From Solving Everyday Wellness Issues to Taking on Superbugs", and "Break Sugar Addiction or Cravings, Feel Full, Lose Weight: An Astonishing Essential Oil Method" in addition to 7 other books.