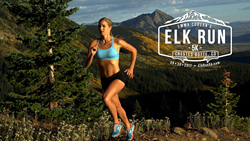 Crested Butte, Colorado (PRWEB) July 12, 2017
Emma Coburn is an American middle distance runner who specializes in the 3000-meter steeplechase. She set an American Record of 9:07.63 in the 3000-meter steeplechase to win a bronze medal at the 2016 Olympic Games. In doing so, she became the first American woman to win an Olympic medal in the event. Emma is a 6x US Champion and was a multiple time NCAA champion while at the University of Colorado.
Born in Boulder, CO and raised in Crested Butte, Emma hopes to give back to the small town that has given her so much. Emma hopes to use this race as a way to continue to inspire others to go after their dreams as well as encourage physical fitness and health. She also hopes to show others the beauty of Crested Butte and bring runners to her favorite training trails, so they too can enjoy what the Gunnison Valley has given her.
The race will support Gunnison Valley non-profit, Living Journeys. Living Journeys provides financial assistance, emotional support, and enrichment programs to Gunnison Valley residents affected by cancer.
Nestled in the heart of Colorado's Rocky Mountains, Crested Butte is committed to preserving the pristine landscape and mountain lifestyle. While Crested Butte was bigger during the mining days, it was even harder to get to back then. CB, unlike many of the ski valleys in Colorado, was primarily a coal town. That's part of why so many other main streets are decked out with brick buildings and Crested Butte's National Historic District is primarily colorfully-painted wooden buildings. From world-class mountain biking, to legendary skiing and snowboarding, to a secluded fly-fishing experience, Crested Butte is worth the drive.