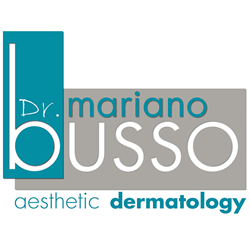 Miami, Florida (PRWEB) July 11, 2017
Summer has arrived and the mad dash to be beach body ready has begun! Looking our best and feeling our best is a ubiquitous desire at any age. During the high summer temperatures, no one wants to wear heavy makeup or baggy clothing to cover unsightly veins, wrinkles and excess fat. Looking in the mirror and feeling confident in bare skin is a satisfying feeling.
For Miami Cosmetic Dermatologist, Dr. Mariano Busso, June through September are some of the busiest months of the year. Many patients look for procedures that help smooth and sculpt the skin because they plan to visit the beach or simply want to feel comfortable in their summer wardrobe. "More and more people are coming in for cosmetic treatments for the body as the weather gets warmer," says Dr. Busso. "Every treatment is personalized to fit the unique cosmetic goals of each person."
While other fat reduction methods like liposuction require invasive incisions and manual removal, Dr. Busso's VANQUISH ME™ fat reduction machine gently heats and destroys fat cells with non-invasive radio therapy. Women and men may see up to 2-4 inches of unwanted fat from the belly and love handles disappear after several visits – just in time to hit the beach!
Dr. Busso's patients can also achieve the summer body they've always wanted with Sclerotherapy and ThermiTight®. Sclerotherapy is a medical procedure that uses ultrasound imaging to remove embarrassing varicose and spider veins. Dr. Busso's skin tightening treatment, ThermiTight, keeps body wrinkles at bay by stimulating collagen production beneath the skin to help reduce sagging and tone the physique.
As a skin cancer doctor, Dr. Busso warns that too much fun in the sun can seriously wreak havoc on your skin. Always wear a broad-spectrum sunscreen to aid in the prevention of premature aging, skin damage or melanoma. Patients can further maintain a refreshed and youthful look by reducing the appearance of facial wrinkles with Botox® and/or Juvéderm®. These remarkable "injectables" help fight the unwanted signs of aging across the face, chest and body.
Advances in cosmetic dermatology have opened many avenues to improve appearances with far less downtime and pain compared to traditional plastic surgery. To feel more vibrant and youthful this summer, call Dr. Busso's office at 305-857-0144 today. For more information about Dr. Busso's experience and top-rated practice, please visit http://www.drbusso.com.