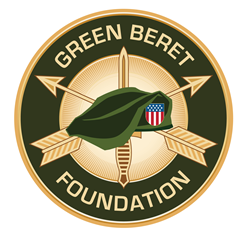 "Considering how hard they fight to defend our country, these special operators deserve all the support we can give them, and we look forward to donating to the GBF at the end of this month." - Alan Cole, GovX CEO
San Diego, CA (PRWEB) July 13, 2017
GovX, the online shopping site exclusively for current and former military and first responders, selected the Green Beret Foundation as July's recipient of the Mission Giveback donation program. Each month, GovX selects a new service-related foundation performing work in the military, first responder, or law enforcement communities. Each organization receives a portion of GovX proceeds from all orders placed during the given month.
Green Beret Foundation is a 501(c)(3) non-profit organization dedicated to supporting soldiers of the United States Army Special Forces—commonly known as Green Berets—and their families. As a segment of the Armed Forces that suffers a higher casualty rate than the rest, Green Berets are often faced with expenses relating to rehabilitation, medical and surgical costs, among other fees. The Green Beret Foundation steps in to provide advocacy and services to get the most from a Green Beret's military benefits to meet the entire family's needs.
"We consider it an honor to support the work of the Green Beret Foundation in all they do for these elite soldiers and their families," said Alan Cole, GovX CEO. "Considering how hard they fight to defend our country, these special operators deserve all the support we can give them, and we look forward to donating to the GBF at the end of this month."
When a Green Beret is wounded and MEDEVAC'ds out of theater, GBF sends him and his family a $1,000 check and a rucksack packed with essential gear for a temporary hospital stay. Additionally, Green Berets in need of continuing care may apply for more extended care assistance through the foundation, which has been known to support soldiers' recoveries through expensive medical procedures including laser nerve therapy, hyperbaric oxygen therapy, and the use of adaptive and recovery equipment not covered by the Veterans Administration.
In addition to assisting Green Berets with medical expenses, the foundation also provides educational funding to qualified dependents of Green Berets, awarding three scholarships per year; one for dependents of non-commissioned officers, another for dependents of warrant officers, and also dependents of commissioned officers.
The Green Beret Foundation also assists soldiers during their transition out of the military through their Next Ridgeline program, a service which connects Green Berets with mentors and networking opportunities to ensure their transition to civilian life is successful and rewarding.
"Being selected as recipients of this program is incredibly humbling," said Jen Paquette, Executive Director of the Green Beret Foundation. "Green Berets are some of our nation's greatest assets, and thanks to GovX, we will continue to support the mission of the Special Forces here at home."
Learn more about the Green Beret Foundation by visiting their website.