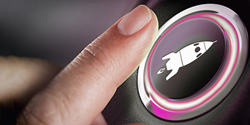 Causecast, a B Corporation based in Burbank, California, announces virtual town hall on the current and future state of workplace giving technology designed to help CSR leaders create more effective corporate social impact programs.
BURBANK, Calif. (PRWEB) July 14, 2017
Causecast, the leading workplace giving and volunteering solution provider for innovative, purpose-minded companies, will host a virtual Town Hall focused on the future of workplace giving and volunteering technology, continuing the organization's longstanding commitment to providing transformative thought leadership in the field of corporate social responsibility (CSR).
CSR leaders are invited to join the session entitled, What's Hot -- And What's NOT -- in Workplace Giving Technology: A Town Hall With Causecast. 45-minute live virtual session on Thursday, August 3 from 11:00-11:45 am PST.
Attendees will learn about key current trends in innovative workplace giving technology, and have the opportunity to ask questions and get advice on some of their most pressing technology challenges.
Companies by and large are still struggling to leverage the full benefits of employee volunteering. Only 38 percent of employees surveyed by Deloitte think that their company provides access to employee volunteer programs, with 69 percent saying they're not volunteering as much as they would like to, and two-thirds stating that they cannot dedicate time during the day to volunteering.
"We see continued stagnation in the corporate landscape when it comes to employee activation and participation in causes, and a general tolerance for ineffective technology that forces leaders to accept the "status quo" when it comes to their results. In order to truly move the needle on their awareness and engagement statistics, companies must actively rethink their current workplace giving and volunteering technology infrastructure and get creative, embracing more forward-looking technology solutions," says Laura Plato, President & COO of Causecast. "What we see, when companies do this, is a dramatic uptick in employee engagement and community impact -- and it's happening within weeks, not years."
Plato will lead the August 3 Town Hall, where leaders will learn:

What's happening in technology today that promises to make it easier to do more good and seamlessly give to more causes than ever before
Fun ideas for managing volunteers, shift schedules, and pre- and post-event logistics that dramatically improve program communications
Advancements in reporting and events management that can save program managers up to 1.5 days a week in administrative time
New ways of thinking about systems that are making it possible for small businesses to take advantage of workplace giving and volunteering
New research by Deloitte shows that nearly 9 out of 10 working Americans believe that companies that sponsor volunteer activities offer a better overall working environment than those that do not, and 77 percent say that volunteering is essential to employee well-being.
A separate study by Project ROI showed that a well-designed corporate social responsibility program can increase employee engagement up to 7.5%, increase employee productivity by 13%, reduce employee turnover by 50%, and increase revenue by as much as 20%.
"I look forward to a powerful dialogue with our Town Hall attendees. Insights from our customers, colleagues and nonprofit partners are the most powerful force for change in the CSR industry, and it's only through continuous dialogue and working together side-by-side that we can smash the limits our programs have traditionally experienced and move into a place where every employee feels inspired, motivated and purpose-filled at work," said Plato.
Interested leaders can register here for What's Hot -- And What's NOT -- in Workplace Giving Technology: A Town Hall With Causecast, a 45-minute live virtual session on Thursday, August 3 from 11:00-11:45 am PST.
About Causecast:
Causecast powers the world's most innovative workplace giving, volunteering and social impact programs. Combining fun, smart, easy-to-use technology solutions with unparalleled customer service, we help leading brands attract, retain and inspire employees and customers, while driving change through meaningful cause engagement. Causecast offers a simple, streamlined experience that helps companies maximize their community investments sooner: our clients get up and running faster, save time on administrative tasks, and realize significant gains in employee participation rates over other methodologies. Their award-winning technology continues to gain recognition, including both the Causecast Community Impact Platform and Causecast Impact AI Analytics platforms having been listed as an "HR Technology to Watch" in 2016 and 2017.