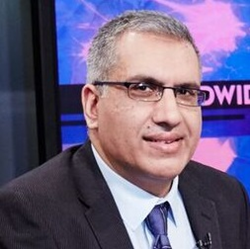 Our eHealth Solutions team is collaborating with highly innovative technology partners around the globe, and in AB Cube we foresee an industry transformation toward a next-generation safety platform that brings simplicity, proven savings and efficiencies.
Doylestown, Pa. (PRWEB) July 17, 2017
Bioclinica®, a leading provider of technology-enabled clinical trial solutions, today announced safety software company AB Cube has joined its eHealth App xChange™, an alliance channel within the eHealth Solutions business segment to advance technology innovation across life sciences and healthcare. Under the partnership, AB Cube's comprehensive, cloud-based pharmacovigilance platform for management of adverse events will become part of Bioclinica's extensive eHealth App xChange offerings available in the Bioclinica eHealth Cloud™.
"Our eHealth Solutions team is collaborating with highly innovative technology partners around the globe, and in AB Cube we foresee an industry transformation toward a next-generation safety platform that brings simplicity, proven savings and efficiencies with a unique cloud architecture and advanced process automation capabilities," said Bioclinica President eHealth Solutions Mukhtar Ahmed. Paris-based AB Cube's safety technology, already selected by more than 300 companies worldwide as their safety platform of choice, has the flexibility to handle any volume of case processing, large or small.
Pharmacovigilance, crucial to an effective drug regulation system and clinical research, is focused on evaluating and monitoring adverse drug reactions and minimizing the risk of harm to patients. The Bioclinica-AB Cube collaboration brings a cloud safety platform along with process automation capabilities to simplify the PV process and maintain compliance with strict worldwide laws, regulations and guidance.
"We are delighted to partner with Bioclinica on a safety solution that aligns so well with their technology-agnostic philosophy," said AB Cube CEO Matthieu Doresse. "As a true SaaS offering where everyone uses the same version and is informed well in advance of automatic system updates, the platform is a huge leap forward in terms of ease of implementation and maintenance as well as decreased total cost of ownership." Additionally, the software easily scales up or down dependent on an organization's needs, circumstances, case processing volume fluctuations and other variables that otherwise would be costly and difficult to manage.
AB Cube's safety system is available with optional hosting, support and professional consulting services provided by Bioclinica, such as business process and change management. This allows organizations to tap the extensive expertise, resources and experience within Bioclinica's industry-leading Safety & Regulatory Solutions division, including first and second level help desk. The specialized team ─ comprising more than 1,000 Healthcare Professionals and technology specialists worldwide with extensive domain expertise across all vigilance and regulatory compliance aspects ─ offers a full spectrum of PV services supporting safety.
Customers using AB Cube's solutions can employ Bioclinica's end-to-end Pharmacovigilance as a Service (PVaaS) model where Bioclinica is responsible for management of underlying applications and infrastructure. Additionally Bioclinica may tackle the case processing, performed by drug safety specialists experienced in handling more than 700,000 Individual Case Safety Report (ICSR) cases annually for customers operating on a variety of PV systems.
Bioclinica's PVaaS Model is comprehensive and includes:

Infrastructure and application hosting
System implementation
Application and infrastructure support
Case processing
Aggregate reporting
Literature review
Signal management
"No matter the technology currently in place, PVaaS is a great alternative for companies seeking to outsource safety infrastructure, resources and case processing to dedicated safety and regulatory experts in a proven, cost-effective model," Ahmed commented. "We welcome discussions to assist organizations in achieving their safety needs with a streamlined system and supporting services for efficiency, quality and cost benefits."
Bioclinica's expansion of partners within its App xChange is part of a continuum in the eHealth Solutions business segment to make it easier for regulated industries to access best-available technology and services while also helping organizations evolve to keep pace with change.
To learn more about Bioclinica, eHealth Solutions, App xChange and its many innovative partners, visit http://www.Bioclinica.com . Get clinical trial insights in the Bioclinica blog and the latest Company news on Bioclinica LinkedIn and Twitter channels.
About AB Cube
Founded in 2006, AB Cube offers software for pharmacovigilance, medical device vigilance, cosmetovigilance, biovigilance and veterinary pharmacovigilance. AB Cube's SafetyEasy™ is designed to be easy and user friendly, reliable and secure. With over 300 companies and more than 1,800 unique users, AB Cube's customers include MAH, biotech, CRO, CSO, as well as institutional and commercial developers. Learn more about AB Cube at http://www.AB-Cube.com.
About Bioclinica
Bioclinica is a specialty services provider that utilizes expertise and technology to create clarity in the clinical trial process. Bioclinica is organized by three business segments to deliver focused service supporting multifaceted technologies. The Medical Imaging & Biomarkers segment provides medical imaging and cardiac safety services and includes a molecular marker laboratory. The eHealth Solutions segment comprises the eClinical Solutions platform; Randomization & Trial Supply Management; Financial Lifecycle Solutions; Safety & Regulatory Solutions; Strategic Consulting Services; App xChange Alliances; and eHealth Cloud Services. Under the Global Clinical Research segment, Bioclinica offers a network of investigative sites, patient recruitment services, and a post-approval research division. The Company serves more than 400 pharmaceutical, biotechnology and device organizations – including all of the top 20 – through a network of offices and research sites in the U.S., Europe, Asia, and Latin America. Learn more at http://www.bioclinica.com.