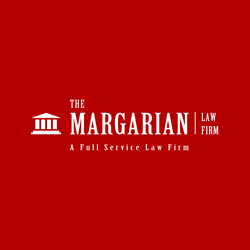 Los Angeles, CA (PRWEB) July 17, 2017
Audi owner Anzhelya Makaryan has filed a class action lawsuit against Volkswagen and Audi alleging a dangerous defect in all Audi vehicles equipped with the Start/Stop system. The lawsuit, Anzhelya Makaryan, et al. v. Volkswagen Group of America, Inc., et al., Case No. 2:17-cv-05086, was filed in the U.S. District Court for the Central District of California. Volkswagen represents that the Start/Stop system increases fuel economy and reduces CO2 emissions by shutting off the car's engine when the car is stopped and re-starting it when the driver releases the brake. However, Volkswagen has allegedly failed to disclose that the Start/Stop system has a defect that causes the cars to roll unintendedly under certain circumstances, creating a potential for a serious accident.
The dangerous condition was previously brought to Volkswagen's attention, but it has failed to remedy the problem. Therefore, Makaryan retained Hovanes Margarian of The Margarian Law Firm to demand a remedy from Volkswagen via litigation.
The Audi class action lawsuit in its pleadings alleges that Audi vehicles of 2013 – 2017 model years are affected, including Audi A3, Audi A4, Audi A5, Audi A6, Audi A7, Audi A8, Audi S3, Audi S4, Audi S5, Audi S6, Audi S7, Audi S8, Audi RS 5, Audi RS 7, Audi Allroad, Audi Q3, Audi Q5, Audi Q7, Audi SQ5, Audi TT, Audi TTS, Audi TT RS and Audi R8 vehicles that are equipped with Audi Start/Stop system. It further seeks recovery on a nationwide basis and is filed in Federal Court as opposed to California State Court.
The Margarian Law Firm is a consumer class action law firm that has been fighting for consumer rights for over a decade. While the firm's various departments have attorneys who handle a wide range of legal matters, its consumer class action division in particular has represented hundreds of thousands of consumers in class action matters involving automobile defects and other matters. The firm's aim is first and foremost to engage Volkswagen in a meaningful early resolution dialogue whereby the safety concerns raised by Makaryan will be addressed for her and for all other affected Audi owners nationwide. The attorneys are optimistic that Volkswagen will do right by its clients.