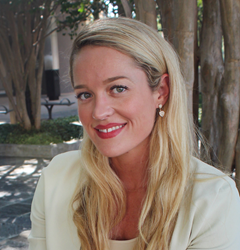 Events like these are great opportunities to showcase your business, practice pitching and get great feedback.
New York (PRWEB) July 18, 2017
Intrinio, a fintech startup that provides high quality, low cost financial data, has won a competition at Markets Media Summer Trading conference. The competition pitted financial startup CEOs against each other in front of a panel of experienced judges.
Rachel Carpenter, co-founder and CEO of Intrinio, pitched her business to a panel of venture capitalists and angel investors who asked in-depth questions and critiqued business models. She competed against three other financial industry entrepreneurs for the top spot.
Intrinio is built around the ability to source, standardize and distribute high-quality financial data at an affordable price. Clients can choose data feeds in an a-la-carte style, and pay only for the feeds they need. Intrinio currently has more than 10,000 users on the platform and raised $1.65 million in their most recent round of funding.
"It was an honor to be around such energetic, innovative entrepreneurs," said Rachel Carpenter, Intrinio CEO. "The fierceness of the competition was invigorating. Events like these are great opportunities to showcase your business, practice pitching and get great feedback."
Markets Media's 8th Annual Summer Trading event was held on July 12 at The Standard Hotel in New York City. Financial industry leaders, entrepreneurs and clients gathered to explore the state of fintech and examine how fintech applications can use artificial intelligence, blockchain, cloud, and data technologies to disrupt the financial marketplace.
The conference included interactive discussions, question and answer panels and culminated in the friendly "FinTank" competition, where entrepreneurs pitch their business to industry experts. The competition was loosely modeled after CNBC's Shark Tank, a television show that follows aspiring entrepreneurs as they present various business ideas to a panel of judges in hopes of landing an investment in their companies.
Carpenter has also been nominated for Markets Media's "Women in Finance" award, which recognizes some of the most talented and accomplished women in multiple categories across buy-side and sell- side trading desks, institutional investors, hedge funds, exchanges and technology providers. The Women in Finance awards will kick off at Markets Media Week in New York in November.
About Intrinio
Intrinio is dedicated to the idea that financial innovation can only happen if financial data is easy to work with and priced to move. Co-founded in 2012 by Rachel Carpenter and Joseph French, the team has grown rapidly over the last few years and works tirelessly to deliver high-quality financial data at disruptively low prices. The Intrinio Fintech Marketplace upends tradition, removing financial and technical roadblocks so developers can get to work. Learn more at http://www.intrinio.com.