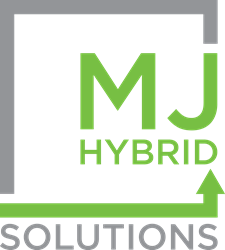 "Our goal is to deliver a unique training solution to help cannabis retail professionals meet the consumers' needs, while also exceeding sales goals."
San Diego, CA (PRWEB) July 18, 2017
MJ Hybrid Solutions, an online training and educational platform for the cannabis industry, is pleased to announce the launch of its retail sales training for cannabis dispensaries. The platform, which utilizes an interactive, online training model, will be made available to train budtenders across the nation.
The MJ Hybrid training system is designed to teach employees the sales skills and knowledge needed to increase customer awareness, individual sales, and overall profitability for their business.
With recent surveys showing that less than 30% of budtenders have received formal sales training, the platform tackles a key area of need for dispensary owners who are looking to compete in the quickly expanding and changing retail cannabis market.
Melissa Jane Stapley (MJ), founder and CEO of MJ Hybrid Solutions, developed this training platform based on twelve years of sales and leadership experience, including three years focused solely on cannabis sales and education. MJ recognized a huge need for budtender sales training in dispensaries, and applied her previous sales training experience and knowledge of cannabis education to create sales training content specifically tailored for budtenders.
"Our goal is to deliver a unique training solution to help cannabis retail professionals meet the consumers' needs, while also exceeding sales goals," said MJ. "We believe that our number one focus in this industry should always be people. By understanding your customer, you are able to recommend the best product for their needs. This creates customer retention and loyalty which then increases sales. In this industry, we truly believe that compassion equals results."
MJ Hybrid Solutions is a part of the Canopy San Diego accelerator program that invests in cannabis ancillary companies. Its e-learning platform will be rolled out in phases, starting with retail sales and education training. In 2018, MJ Hybrid Solutions will begin rolling out its Business to Business (B2B) sales & leadership training.
For more information, please tune in to MJ Hybrid Solutions' upcoming webinar, "Budtender Focus: People or Product?," on August 10 at 11:00am PT, or go to http://www.mjhybridsolutions.com.
About MJ Hybrid Solutions:
MJ Hybrid Solutions, based out of San Diego, CA is an online sales training and educational platform that develops cannabis retail professionals to be able to meet the consumers' needs while increasing business profitability. To learn more about MJ Hybrid Solutions, go to http://www.mjhybridsolutions.com If you are interested in retail sales training or investment opportunities, please reach out to Melissa(at)mjhybridsolutions(dot)com directly.