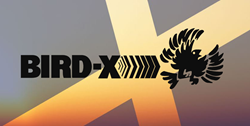 (PRWEB) July 18, 2017
Bird-X, Inc. today announced the launch of their newly redesigned version of their website, http://www.bird-x.com. With a clean and intuitive design, the user experience is much more engaging. Simplified navigation allows the customer to easily find the product or informational page they seek. With enhanced content and better mobile optimization, finding a solution for bird or pest animal control issues is always at your fingertips.
The new website is also home to an Interactive Problem Solver, which provides an advanced platform for users to search by type of animal, rather than product. PDF documents with installation instructions and CAD design files are also accessible, with a dedicated Architects section.
Another important new feature to note is the Retailers area and Pest Control Operators & Installers area. These are separate from the eCommerce end of the site and allow retailers and vendors to browse our packaging designs, and lay out Bird-X's entire Retail collection and Installer Catalog in easy to navigate formats.
"Our mission 'Pest Control for Today's Environment' is to provide consumers with state-of-the-art, user-friendly, humane products," said Dennis Tilles, President of the Bird-X Group of Companies. "Our new site displays affordable, environmentally friendly solutions to everyday problems."
Bird-X, Inc. has spent over 50 years protecting public areas from over 60 bird-spread transmissible diseases. The leading international brand of humane bird control solutions, this Chicago-based company manufactures a complete line of unique bird control products, protecting the health of humans, wildlife, and the environment by deterring birds from unwanted areas without harming them.
For information on any of Bird-X's humane pest control products, please call customer service at (800) 662-5021.