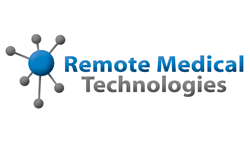 iMedHD2™ ... Products stand alone as the leading secure high definition and dynamic-live image sharing technology.
Melville, New York (PRWEB) July 20, 2017
Remote Medical Technologies (RMT) is announcing that it has developed a telemedicine platform, in which their iMedSecure™ comes included with each system installation. RMT's iMedHD2™ Telepathology and Teleultrasound Solutions both share encrypted live images to remote participants for real-time collaboration and immediate decision-making requirements. While never sharing IP addresses, RMT has made significant advancements in providing the utmost in safety for each medical facility.
Recent reports of global cyber-attacks on national health systems raised concerns that malicious software could spread to hospitals and medical facilities around the world. Warnings toward the healthcare sector of potential cybersecurity issues are not falling on deaf ears. Hospital IT departments are concerned that these attacks could perform a broad range of actions, especially patient data exfiltration. Through VPN implementation, iMedSecure™ was built into all iMedHD2™ Telepathology and Teleultrasound systems at inception ensuring complete patient information protection.
The iMedHD2™ Telemedicine System shares real-time images from your microscope, grossing station, and ultrasound machine securely with simply a browser. RMT's hardened Linux-based Multi-Protocol Appliance (MPA) enables all participants to obtain live streaming video for instant decision-making with no apparent use of IP addresses. iMedHD2™ can also safely capture images, movie video, and audio (VoIP). RMT Founder and CEO, Don Marchon, prides his crew on the fact that "Administrators and IT Departments can rest assured that RMT's founding technical team built the system on strict security guidelines. Our first-string security infrastructure has continually met and exceeded the most demanding requirements of well recognized medical facilities across the nation." The iMedHD2™ Family of Telemedicine Products stand alone as the leading secure high definition and dynamic-live image sharing technology.
To learn more about iMedSecure™ or to receive a free online demonstration at your convenience, please Contact Us or call us at 855-867-3040.
About Remote Medical Technologies:
Remote Medical Technologies (RMT) is the creator of an innovative patented technology for delivery of Internet based premium telemedicine services. The company is a Limited Liability Corporation headquartered in New York. RMT provides a best-in-class web-based video, voice, collaboration and administration platform. With simply the use of a browser the solution is easy to deploy, operate and manage. This customization and extendable multimedia services platform is a modular, non-fragmented approach to extending a healthcare organization's communications infrastructure. Be it across the street or around the globe, RMT drives telemedicine concepts and provides solutions that save lives.