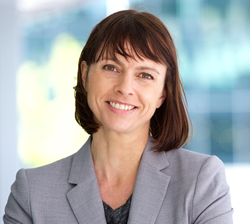 With the right solutions, green computing helps the environment and the bottom line.
Hoboken, New Jersey (PRWEB) July 20, 2017
A NYC area IT consultant and MSP encourages small and mid-size business leaders to implement green computing—in a new article on the eMazzanti Technologies website. Three strategies to save energy and reduce carbon emissions while improving the bottom line are presented.
In the informative article, the company suggests that businesses can save money and the environment if they choose energy-efficient systems, move operations to the cloud and facilitate telecommuting.
"Going green is a sensible strategy for businesses of all sizes," stated Jennifer Mazzanti, CEO, eMazzanti Technologies. "With the right solutions, green computing helps the environment and the bottom line."
Below are a few excerpts from the article, "3 Ways to Energize Your Business with Green Computing."
"In basic terms, green computing involves reducing the environmental impact of technology. That means using less energy, reducing waste, and promoting sustainability. Green computing reduces the carbon footprint of a business and provides a reputation boost. From a budget perspective, eco-friendly computing can reduce energy and operational costs more than 30%."
Reduce Costs with Energy-efficient Systems
"Going green starts with smart purchasing and usage practices. Because IT accounts for a disproportionate amount of the total energy consumption of a typical business, energy-efficient computing directly impacts the bottom line."
Reduce Stress and Carbon Footprint with Telecommuting
"Telecommuting offers many business benefits, from increased employee satisfaction to reduced overhead. Employees who telecommute spend less time flying and driving to work, directly reducing carbon emissions. At the same time, the deep integration of Microsoft chat and video-conferencing features, Office 365 applications, and Microsoft Cloud storage solutions allows employees to collaborate from multiple locations with ease."
Get Started with Green Computing
With many options to choose from, determining the most effective green computing solutions for an organization presents a challenge for non-technical personnel. Adopting green computing practices that will move the business forward requires an assessment to identify opportunities and build a strong business case.
Whether business owners choose to keep operations in-house or to outsource IT, a dedicated and capable managed services provider can help the organization meet its green computing goals. With expert assistance, businesses of all sizes quickly implement the best green solutions and improve business processes while helping the environment.
Related resource information:
3 Essential Digital Security Tips for Your Business
2016 Hurricane Season Most Costly, Deadly Since 2012
About eMazzanti Technologies
eMazzanti's team of trained, certified IT experts rapidly deliver retail and payment technology, digital marketing services, cloud and mobile solutions, multi-site implementations, 24×7 outsourced network management, remote monitoring and support to increase productivity, data security and revenue growth for clients ranging from law firms to high-end global retailers.
eMazzanti has made the Inc. 5000 list seven years running, is a 2015, 2013 and 2012 Microsoft Partner of the Year, 2016 NJ Business of the Year, 5X WatchGuard Partner of the Year and one of the TOP 200 U.S. Microsoft Partners! Contact: 1-866-362-9926, info(at)emazzanti(dot)net or http://www.emazzanti.net Twitter: @emazzanti Facebook: Facebook.com/emazzantitechnologies.