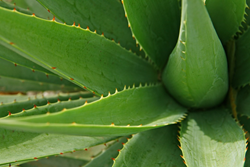 Everyone needs essentials like sunblock, so why not start saving money by getting an aloe plant and learning to harvest the gel?
(PRWEB) August 04, 2017
When people see an aloe plant, they typically walk on by, not thinking much of it. In fact, they probably walk by this plant (or its properties) more often than they think. Aloe vera gel is one of the most widely used substances in skin-care and beauty creams. It's been known for a while that aloe is great for the skin, reaching deep into pours and proving key nutrients where needed.
Now, the team at AloeVera.com, a company that provides the general public free information about growing aloe plants and finding the best aloe-based product, has given some wisdom on the merits of growing an aloe plant at home.
The spokesman of AloeVera.com, Ben Danson, gave a few words on the matter.
"When people go to the store and buy beauty creams and sunblock, they don't realize how much they are overspending. The majority of the work done by these products is pure aloe gel, nothing more. That's why it makes so much sense to simply grow your own or buy one at the store. Everyone needs essentials like sunblock, so why not start saving money by getting an aloe plant and learning to harvest the gel? My entire team loves coming up with their own unique recipes for aloe gel, smoothies, sunblock, face masks, and the results seem better than anything we've ever bought at the store."
For these reasons, Danson and his team have given a few reasons why people should head to their nearest Home Depot and buy an aloe plant today.
Why Get an Aloe Plant
1) Aloe vera gel is first and foremost a powerful treatment for skin irritations like sunburns and ant bites. Mixing the gel with some other common household items can make a powerful cream that soothes these irritations.
2) It has very low maintenance. These plants are almost like cacti, they are hard to kill. After your initial purchase, people shouldn't have any trouble taking care of an aloe plant.
3) The average person spends thousands a year on skin-related products. For both health and beauty, Aloe gel is one of the most effective treatments for both. Aloe gel helps improve skin elasticity, prevents wrinkles, and serves as a powerful moisturizer.
4) Not only is aloe great for the skin, but you can also prepare this super-plant as a great dish for your health. Consuming aloe can help improve blood sugar levels, assist with digestive problems, and relieve constipation.
5) Aloe plants are very cheap. A good size aloe plant is about 20 dollars at Home Depot and we have all the information you need to care for your plant for free when you do but it.
AloeVera.com welcomes anyone to their site to read more interesting facts about aloe and aloe gel.