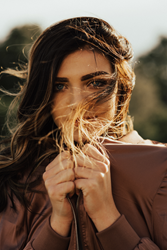 We are constantly trying new recipes for aloe-based shampoos, creams, and masks that anyone can make at home. We wanted to support the fans of our site by providing a simple recipe for a great aloe hair mask that is sure to leave a person's hair glowing
(PRWEB) July 28, 2017
Hair is the crowing feature for most people. American society is simply obsessed with thick, gorgeous locks. That's why there is such a large industry for hair-care. One of the most prominent ingredients in most of these products happens to come from a humble little plant, called aloe vera.
AloeVera.com, the world's leader in providing people with free information on the plant, has released some simple instructions that will help people treat their hair with one of the cheapest, most effective solutions around. The company has compiled one of the most comprehensive lists of aloe products on the market over the years.
The spokesman for AloeVera.com, Ben Danson, had this to say,
"If there's one thing that the team at AloeVera.com knows, it's proper skin and hair treatment. We are constantly trying new recipes for aloe-based shampoos, creams, and masks that anyone can make at home. We wanted to support the fans of our site by providing a simple recipe for a great aloe hair mask that is sure to leave a person's hair glowing this year."
How to Make an Aloe Hair Mask
To get a smooth, shiny, and thick look, one of the best recipes we found is Aloe Vera with olive oil and some yogurt.
The reasoning behind our madness is simple. The olive oil serves as an antioxidant, a natural conditioner that keep hair smooth and in great shape. On the other end of the formula, yogurt moisturizes the hair, adding both volume and shine.
Instructions
Start by mixing 3 tablespoons of the fresh aloe vera gel, with 2 tablespoons yogurt and another 2 tablespoons of olive oil. Finally, mix another tablespoon of honey as well.
Continue to stir all these ingredients together until it becomes a nice paste.
Apply the mixture all around the scalp until completely covered.
Keep massaging the mixture into the scalp for another 10 minutes.
Leave it on the scalp for another 30 minutes, and then rinse it out.
Using the mask 4 times a month should give the desired results.
The team at AloeVera.com invites anyone to learn more about aloe vera plants by going to their site for free information.