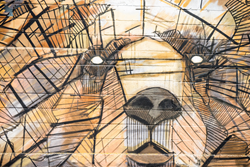 Depending on the culture, the bear symbol is used to signify great strength and leadership.
(PRWEB) August 21, 2017
Many people are familiar with spirit animals and the western zodiac, assigning different attributes and personality traits to people that are born during certain times of the year. These dates align with the various constellations, depending on what the month that person was born in.
Similar to these westernized Greek horoscopes that we use today, Native American tribes held a similar belief. Certain tribes believe that the time of year a person is born will directly affect their personal characteristics as well. These times of the year are also represented by different animals.
NativeAmericanJewelry.com, a prominent figure in the Native art and jewelry world, has created a new collection of jewelry with this in mind. Steven Onida, had this to say,
"In most tribes, the bear is a sacred animal. Depending on the culture, the bear symbol is used to signify great strength and leadership. Wearing symbols that have the bear is believed to bestow these traits on the wearer. There are many meanings in Native American culture for the bear. Most prevalently, the symbol of the bear is a sign of spiritual and physical power, as well as courage."
The bear symbol is strong in the community of artists that the team at NativeAmericanJewelry.com works with. The artists associated on their site are predominantly from the Navajo, Zuni, and Hopi tribes and this new collection will feature the pieces for the general public to enjoy.
According to the team at NativeAmericanJewelry.com, "the bear birth totem is often associated with level-headed thinking and a capacity to see the bigger picture. People with this sign are generous and have big hearts. People born between August 22nd and September 21st are assigned the bear symbol at birth."
The collection features an assortment of rings, bracelets, pendants, belt buckles, and watches, all featuring this powerful symbol of strength and nobility.
Onida invites anyone celebrating a birthday in this timeframe, or want to buy a gift for someone with this birthday, a stunning bear symbol piece from this great collection of Native American art.