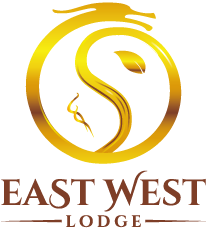 IQUITOS, Peru (PRWEB) July 24, 2017
Peruvian Ayahuasca retreat, East West Lodge, announced today plans for $1,000 total in scholarship awards to be awarded annually to and divided between two full-time university students enrolled in U.S. or Canadian accredited institutions who demonstrate an interest in bringing awareness to Amazonian plant medicine. To apply for the scholarship, students are asked to submit an essay between 750 and 1,500 words on Amazonian ethnobotany and medicinal plants.
The official contest rules state that applicants must be over 18 years old, and the deadline for essay submission is January 31, 2018. A panel of judges comprised of East West Lodge staff will choose a first-place winner to receive $700 and a second-place winner to receive $300. The winners will be announced on March 1, 2018, and payment will be made by March 31, 2018. Complete contest rules with suggestions for essay topics can be found on the East West Lodge Scholarship Award webpage.
Founded in 2016 and managed by Peruvians, East West Lodge welcomes visitors from all over the world to partake of the Ayahuasca experience. Ayahuasca contains dimethyltryptamine (DMT), a psychedelic drug chemically similar to the psilocybin found in Magic Mushrooms. Recent research suggests that DMT may be helpful in treating depression, PTSD, anxiety, and addictions. "I think this is a great way to promote the study of the benefits of plant medicine and shamanism, and I'm looking forward to seeing what young college students can add to our understanding of the benefits and mysteries of the ancient shamanic Peruvian traditions," said Seizo Lozano, General Manager of East West Lodge.
About East West Lodge
East West Lodge is a retreat in the Peruvian jungle with the mission to help each person who visits unlock the full benefits of Ayahuasca in an authentic Peruvian shamanistic setting in order to bring deep holistic healing, higher consciousness, and a new start on life. For general information visit http://www.eastwestlodge.com.