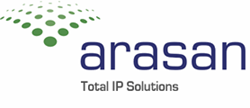 San Jose, CA (PRWEB) July 26, 2017
Arasan demo its eMMC 5.1 HS400 Test Chip, part of the Total IP Solution for eMMC 5.1 that includes eMMC Host and Device Controller IP, matching eMMC I/O Pads for dual voltage designs at 28nm and below, a comprehensive OVM based Verification IP for the controllers and PHY, a Hardware Validation platform, and software drivers to aid software development and FPGA prototyping.
Arasan is the leading supplier of eMMC embedded storage IP dating to the introduction of eMMC4 in 2009. Arasan introduced the industry's first HS400PHY in 2015 and have delivered in process nodes from 40LP to 16FF, with 12FF in development.
Universal Flash Storage (UFS) is the next generation of embedded mobile storage, with significantly higher density and bandwidth. Arasan introduced UFS in 2013. Arasan is shipping UFS 2.1 IP solutions to multiple customers.
In addition Arasan recently announced UHS-II PHY for SD 4.x and 5.x in 28HPM with 12FF in development. UHS-II PHY operates in either half or full duplex, achieving a one way peak bandwidth of 3.12Gbps or two way bandwidth of 1.56Gbps, over a two-wire SERDES interface.
Stop by booth 838 to hear more about eMMC, UHS-II, and UFS.
Visit Arasan.com for details on our Total IP Solutions
About Arasan
Arasan Chip Systems is a leading provider of Total IP Solutions for mobile and the next generation of Smart applications from home to automobile. Arasan's high-quality, silicon-proven, Total IP Solutions include digital IP cores, analog PHY interfaces, verification IP, hardware verification kits, protocol analyzers, software stacks and drivers, and optional customization services for Ethernet, MIPI, PCIe, USB, UFS, SD, SDIO, eMMC, and UFS. Arasan's Total IP products serve system architects and chip design teams in applications that require silicon-proven, validated IP, delivered with the ability to integrate and verify both digital, analog and software components in the shortest possible time with the lowest risk.
About SDA
The SD Association is a global ecosystem of companies setting industry-leading memory card standards that simplify the use and extend the life of consumer electronics, including mobile phones, for millions of people every day.
Learn more at sdcard.org
About eMMC
eMMC is the dominant flash interface in cell phones and tablets today. Shipments of eMMC solutions this year are forecasted to reach 700 million according to an IHS iSuppli Mobile & Embedded Memory Market Tracker report in segments such as tablets, e-book readers and portable GPS navigation devices. The eMMC v5.0 standard is projected to ramp quickly in mai
About JEDEC
For over 50 years, JEDEC has been the global leader in developing open standards and publications for the microelectronics industry. For more information, please visit http://www.jedec.org
About MIPI
About the MIPI Alliance
MIPI Alliance (MIPI) develops interface specifications for mobile and mobile-influenced industries. Founded in 2003, the organization has more than 275 member companies worldwide, more than 15 active working groups, and has delivered more than 45 specifications within the mobile ecosystem in the last decade. Members of the organization include handset manufacturers, device OEMs, software providers, semiconductor companies, application processor developers, IP providers, test and test equipment companies, as well as camera, tablet and laptop manufacturers. For more information please see http://www.mipi.org