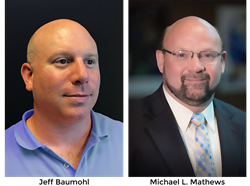 Atlanta, GA (PRWEB) July 25, 2017
TalentQuest, a leading provider of award-winning Talent Management, Talent Development, and Immersive Learning Solutions announced today that the company will participate in Realities 360 and showcase their virtual reality learning solutions. TalentQuest will be represented by Jeff Baumohl, VP of Product Marketing & Alliances, and Mike Mathews, VR Evangelist. The conference will occur July 26-28, in San Jose, California.
Immersive technologies are gaining rapid adoption in the corporate learning market as leaders seek to increase learning engagement, retention, and ultimately employee performance. TalentQuest creates award winning workplace simulations which provide safe lifelike environments for employees to experiment, discover, and learn-by-doing. Coupled with TalentQuest's leading Talent Management Platform, leading organizations around the globe leverage TalentQuest solutions to drive better business outcomes through their people.
About TalentQuest
At TalentQuest, we sit at the intersection of Talent Management and Talent Development. We help organizations more intelligently solve their talent challenges through the combination of Talent Management Software, Behavioral Science, and Immersive Learning.
Recognizing no two individuals are alike, our solutions leverage the unique traits, tendencies, and learning styles to help organizations maximize the potential of each employee. A true innovator in the industry, TalentQuest's cloud based solutions are used by leading organizations worldwide.
For additional information, visit: http://www.talentquest.com or follow us on Twitter.
Reporters interested in learning more about these capabilities should contact Jeff Baumohl, Vice President of Strategic Alliances, at 404-965-5232 or jbaumohl(at)talentquest(dot)com
SOURCE: TalentQuest