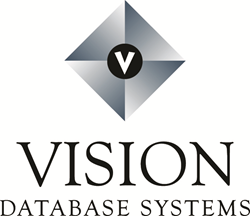 Jupiter, FL (PRWEB) July 25, 2017
Vision Database Systems, specialists in ID Card and tracking software solutions, today announced that the company has introduced its PockeTracker Mobile ID verification solution to construction sites nationwide to help improve security and create a seamless verification process for all personnel. This powerful verification and attendance tool is being used by Construction Site Managers to help identify and verify personnel quickly and efficiently. With hundreds of workers possibly gaining access to a jobsite, it's imperative that construction managers prevent unauthorized access by keeping track of who is onsite at all times. The PockeTracker Mobile ID Verification solution is currently being used for many different applications that includes campus security and event management; and now it's paving the way for construction site security. By being able to identify who is entering and exiting a particular jobsite, construction managers can reduce fraudulent activities by barring disqualified workers from ever entering the premises.
In addition, PockeTracker can be used to verify worker certifications and track in and out times for auditing purposes. "This is a monumental ID verification solution that Vision Database Systems is delivering to the hands of construction managers to help prevent any incidents from taking place on a jobsite," states Emil Bonaduce, President at Vision Database Systems. "We are extremely excited to bring our solution to the construction market and continue the momentum we started in the event and education markets. Knowing who is on a jobsite at all times is crucial to the success of any construction project."
The PockeTracker solution key features includes low cost hardware Android and iOS, access from anywhere at anytime, Wifi, 3G/4G and offline, pre-configure privileges, easily connects to multiple data sources, and controls permits or denies entry based on user-defined personal criteria. Validation results are clearly displayed using green background for "APPROVED" and red for "DENIED" with one scan of an ID card that displays personal data and photo. Status fields are included in the results giving the operator actionable information as it keeps thorough records with transactions by name, time and event. All logged transaction data is available for auditing purposes; making it a valuable solution for construction site managers now and in the future. Vision Database Systems is exhibiting in booth #611 at the ASIS International Show in Dallas, TX September 25-28, 2017. Attendees can visit the booth to see PockeTracker in action. For further information on Vision Database Systems go to http://www.visiondatabase.com.
About Vision Database Systems (VDS)
For over 25 years Vision Database Systems (VDS) has been supplying state-of-the-art ID card and tracking solutions to customers in multiple vertical markets. Based in Jupiter, FL, Vision Database Systems develops software products for ID carding and ID tracking and is a leader in the ID card and tracking systems field. After success with its RapIDcard ID card software in the 1990s, VDS went on to develop PC-based and handheld ID tracking programs for schools, universities, businesses, events and other markets. The VDS RapIDcard software creates emergency and essential personnel ID badges and PockeTracker handheld tracking software can validate an individual's identity as well as manage and track security credentials.
The company's photo ID card and tracking systems are customizable, user friendly and scalable for use in any type of business entity. Each ID card printer sold through VDS has the ability to print vibrant full color cards and many have the option to include extra options such as magnetic stripe and smart chip encoding, lamination, and high-tech access and security features. For further information, contact sales(at)visiondatabase(dot)com or go to http://www.visiondatabase.com.
PR Contact:
Monique Merhige, President
Infusion Direct Marketing & Advertising, Inc.
Phone: 631-846-1558
Email: monique(at)infusiondirect(dot)com