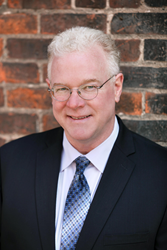 Regulators seem to think it is noble for advisors to earn less and that it will benefit the consumer. In reality, the regulators make it less appealing to enter into our industry.
Marine on St. Croix (PRWEB) July 25, 2017
In his July 18 WealthManagement.com article, "What Boomers' Retirement Means for the Advisor Industry," recruiter Jon Henschen discusses the challenge facing the financial services industry as legions of baby boomers reach retirement age.
Henschen first cites statistics showing the number of FINRA registered representatives declining, a forecast of a shortfall of 200,000 advisors by 2022, and boomer retirement continuing through 2030. He then observes how the industry has thus far responded with three initiatives: 1) recruit more women; 2) get more people interested in our industry; and 3) attract graduates with degrees outside of business, such as psychology.
The article continues by noting two realities that are not currently being addressed by the industry: the fact that individuals who are interested in entering the industry have far fewer avenues for entry, and the reality that earning potential and personal enjoyment of working in the sector is in decline.
As evidence of this, Henschen discusses the path to getting his own securities license at a time when there were more options for getting sponsorship, which included penny stock firms. These companies were plentiful in the '80s and '90s as a way to get into the business; since then, they have been regulated out of the industry.
Another avenue was insurance broker/dealers. According to Henschen, a primary benefit these insurance companies brought to the industry was their ability to bring in new advisors. Branch managers and regional vice presidents could easily bring new people into the business with longer timelines to build a book of business, which greatly raises a new advisor's chances to succeed. However, the 2000s marked the start of insurance companies selling their broker/dealers, thus closing off this avenue to entry.
Regarding financial advisor earning potential and personal enjoyment, Henschen reviews how broker dealers are raising minimum production requirements
Before 2010, many b/ds did not impose minimum production requirements on advisors or branch managers (OSJs). In 2010, FINRA started to instruct b/ds to impose minimum production requirements. These new production requirements, and the fact that new advisors are higher risk mean that growth will be more dependent on recruiting already-established advisors.
Henschen also addresses how there is heavy pressure on broker dealers to raise their average production per rep, especially if the firm is positioning itself as a haven for high-end advisors and wealth management.
His article concludes by touching on earning potential and personal enjoyment, noting that both are in decline. The time required to get licensed, obtain designations and build a book can seem like a Herculean task under today's conditions. DOL rules and impending fee compression are having an impact. On top of this, add the ever-increasing paperwork requirements, the need to be wary of potential client complaints over issues out of their control and you start to realize that the enjoyment of being an advisor is waning.
You can read the full article here: http://henschenassoc.com/what-boomers-retirement-means-for-the-advisor-industry/
Jon Henschen is President of Henschen & Associates, an independent broker-dealer recruiting firm located in Marine on St. Croix, Minnesota. With more than 20 years of industry experience, Jon is a staunch advocate for independent financial advisors, and is widely sought after by both reps and broker dealers for his expertise and advice on independent broker dealer topics. He is frequently published and quoted in a variety of industry publications, including ThinkAdvisor, Investment Advisor Magazine, Wealth Management Magazine, Financial Advisor IQ, Financial Advisor Magazine, Investment News and others.