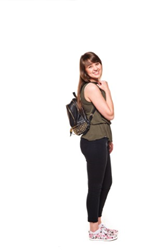 Most importantly, engineering is all about changing perspective – looking at something differently – well, it can absolutely change what capability looks like. I love opportunities to create change
Hagerstown, MD (PRWEB) July 24, 2017
Horizon Goodwill Industries, SourceAmerica and Montgomery County Public Schools (MCPS) have partnered together for a unique opportunity that helps high school girls succeed in STEM programs as well as help Horizon Goodwill advance their mission of "Removing Barriers, Creating Opportunities." Horizon Goodwill will host over 20 high school girls at their corporate headquarters on Tuesday, July 25, 2017, for an informational briefing and then a re-engineering session focused on how Goodwill uses e-commerce, their online, virtual marketplace ShopGoodwill.com, and the challenges that they face. The engineering students will take the information and create improved processes and systems for Goodwill to utilize moving forward and present it on Friday, July 28, 2017.
Catharine Fleming, Chief Mission Officer for Goodwill, said, "We are so excited to work with these girls on a project that will improve our processes, increase sell-through, and streamline our e-commerce tactics. Being a part of the SourceAmerica program, partnering with area high-schools, and promoting STEM learning for young girls is in direct relation to our mission to remove barriers and create opportunities. I wish I had been introduced me to engineering when I was young. Engineering drives your business's bottom-line and re-engineering drives innovation, efficiency, and production. Most importantly, engineering is all about changing perspective – looking at something differently – well, it can absolutely change what capability looks like. I love opportunities to create change."
Twelve high schools within Montgomery County Public Schools (MCPS) offer a national pre-engineering program of study called Project Lead the Way (PLTW) Advanced Engineering, supported by the MCPS offices of Science, Technology, and Engineering (STE) and Career Technology Education (CTE).  The rigorous, five-course pathway provides opportunities for students to explore a variety of engineering topics, including three- dimensional modeling, digital electronics, civil engineering, environmental sustainability, and aerospace engineering.  Students build their critical thinking, analytical and problem-solving skills, and learn how to effectively collaborate and communicate.  Students apply these skills to solve real world challenges using the engineering design process; each student will complete a capstone senior design project.
Montgomery County Public Schools has obtained community, local, and federal funding to support a STEM initiative to increase the number of girls pursing engineering careers through their annual Girlz Engineering Camp.  Twenty rising ninth and tenth grade girls from the twelve PLTW schools plan to participate in an action-packed five-day camp, held this year at Rockville High School. 
 
At Girlz Engineering Camp, female students will engage in hands-on engineering lessons and use creativity to apply learned skills to complete a specific design challenge – this summer, they will tackle Horizon Goodwill's online sales of used and vintage product. As virtual marketplaces continue to grow, Horizon Goodwill is expanding its online footprint through ShopGoodwill.com. Students will interact with female engineers from various fields and participate in two theme-based field trips, including a tour of Montgomery College Rockville campus FAB LAB and Horizon Goodwill's eCommerce social enterprise. This year's theme is "LINK UP."  Students will identify, plan, design, and present a prototype of potential system to improve efficiency and job accessibility for the E-Commerce division of Goodwill located in Hagerstown, MD.  MCPS is fortunate to have this year's camp designed and facilitated by two expert MCPS technology education teachers, Ms. Jennifer Forrest and Ms. Kimberly Starks in collaboration with SourceAmerica and Horizon Goodwill Industries.
 
About Horizon Goodwill
Goodwill has been rated #1 above the global brands Amazon and Google for the Brand World Value Rankings for 2016 and 2017. Horizon Goodwill Industries, whose mission is "Removing Barriers, Creating Opportunities," is a non-profit organization dedicated to ensuring that all people have access to employment despite significant obstacles. Horizon Goodwill serves 7,000 clients annually in a 17-county region that includes parts of the states of Maryland, Pennsylvania, Virginia, and West Virginia. For more information, please visit http://www.horizongoodwill.org @HorizonGoodwill #GoodwillGirlsEngineeringCamp #removingbarriers #creatingopportunities #GoodwillChangesLives