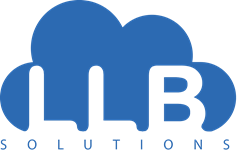 LLB brings Fortune 100-level expertise and execution to smaller companies, giving them accessible tools to become truly competitive." David Lugo, Founding Partner, LLB
Fort Lauderdale, Florida (PRWEB) August 01, 2017
LLB Solutions, a Florida-based provider of IT and digital marketing solutions, formed a strategic alliance with CF Creative, a communications and executive consulting agency, to expand its solution portfolio and reach a broader market. LLB is a worldwide Microsoft Dynamics Partner and service provider, and by adding new solutions to clients outside of the Microsoft ecosystem, LLB will address not just the Enterprise, but also the Small-and-Medium segment. "What this means to the market," stated LLB Founding Partner and General Manager David Lugo, "is that we bring Fortune 100-level expertise and execution to smaller companies, giving them accessible tools to become truly competitive."
LLB Solutions was launched in Weston, Florida in 2008 as a global provider of training solutions for Microsoft, tasked with rolling out educational tracks on the Dynamics product line for the software giant's partners and, to a smaller degree, their employees, first in Latin America, then throughout the world. Over the past two years, LLB expanded its reach to deploy robust Microsoft Dynamics 365 projects (CRM & ERP) with pivotal clients such as Kryonyx in Puerto Rico, a major systems integrator and software reseller, and Resof in Florida, which offers maintenance services for industrial refrigeration equipment.
LLB's business evolved to provide other IT solutions to Microsoft partners and resellers in the U.S. and Latin America, namely app development, Dynamics 365 implementation (CRM & ERP), web design and development, branding and graphic design. This led them to open a software development operation in Colombia, hosting 30+ developers to tend to the business as it grew across Latin America and the U.S.
The market's growing need for digital services led LLB to join forces with CF Creative, whose leadership also hails from Microsoft, the Tennis Channel, the NFL Network and HP, among others. The new LLB's joint expertise goes beyond providing headcount optimization, telesales and project management just to Microsoft and its partner network; it adds productivity solutions that target companies as complex as Microsoft, or as singular as an SMB.
"By integrating CF Creative into LLB's wheelhouse, we bring a host of solutions that range from demand generation, corporate communication, telesales, video production, comprehensive digital marketing and strategic social media to companies and organizations of all sizes," said Conchie Fernández-Craig, VP of Business Development for LLB and Managing Partner of CF Creative. LLB's expansion includes telesales operations in Mexico, Costa Rica, Argentina and the Dominican Republic. Furthermore, the company works with trade associations and non-for-profit organizations to offer them a branded concierge desk that allows the organizations' members to purchase LLB's solutions at discounted rates and also gives a percentage to the organizations as a gain-share donation. The group has worked with the Greater Austin Hispanic Chamber of Commerce and the International Women's Entrepreneurial Challenge, and they plan to expand the concierge service to minority-owned business organizations in Florida and throughout the nation.
"More importantly," remarked LLB Managing Partner David Craig, "LLB's solutions – from app development through telesales and video production – are designed to showcase our customers' brands and to accelerate the sales process, driving revenue. That is the value that we bring to companies of all sizes and focus."
LLB Solutions is a Hispanic-owned company headquartered in Weston, Florida, and provides all its solutions in English and Spanish, further enabling clients to connect and do business across more markets.
Press inquiries: Andie Farris. marketing(at)cf-creative.com (954) 225-9342