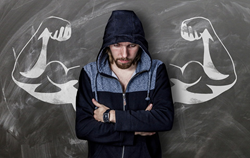 We can, at least, supply the organization with our latest release to help people get in shape for summer.
(PRWEB) July 31, 2017
Many people dread the summertime, constantly searching for ways to improve their body to no avail. In fact, summer is when most bodybuilding companies see an increase in sales for products that claim to burn fat quickly and easily.
One company that is taking charge in the health and fitness industry is MyExcelTemplates.com. They are one of the largest sites for free Excel templates and have been providing people with resources for years. One of the largest categories, that just got a little larger, is their "Fitness Logs" section. The spokesman of MyExcelTemplates.com, Ben Davidson, had a few words to say on the subject.
"Most people have learned the hard way that pills simply don't work. The only thing that does is diet and exercise. These two things only require organization and motivation. We can, at least, supply the organization with our latest release to help people get in shape for summer. Best of all, these templates are absolutely free, a 'Thank You' to all our fans."
True to their word, the team at MyExcelTemplates.com has just unveiled a brand new collection of templates designed to help people organize healthy lunches and plan for a quality workout, even with a hectic schedule.
Among the many new templates, the team has launched various templates for getting a better workout and staying with a diet that works.
The company has stated that their intent has always been to help their fans in any way they can. For years, they have been creating and posting the latest tools people can use to manage their small business or even customize their own family calendar for print.
Davidson concluded by saying, "I think the reason our site has been so successful in the past is the fact that we are receptive to the needs of the people that visit our page daily. We listen to what they want and we hope they keep sharing with us so we know which direction to take for our next release."
Anyone looking for great tools to stay in shape this summer can go to MyExcelTemplates.com.