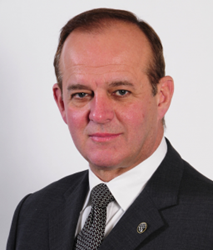 Los Angeles, CA (PRWEB) July 25, 2017
Security expert and CEO of The World Protection Group (WPG) in Beverly Hills, Shanghai, Mexico City, and New York City, Kent Moyer, is responding to the myriad of attacks on today's corporations, special events, estates, and venues, as well as burglaries affecting both celebrities and high net worth individuals, with a state-of-the-art intelligence-based risk vulnerability system: gTHIRA.
Utilizing standards used by both The Department of Homeland Security and FEMA, gTHIRA is a highly intensive vulnerability and risk assessment system that is a key strategy in defending critical infrastructures. It connects to Open Source Intelligence, gets 60,000 live feeds, and is capable of identifying over 50 types of threats. It is ultimately a low cost, non-binding, secured, web-based solution that will give you the capabilities to analyze threats, hazards, and the inherent dangers of a geographical location, estate, office, or public venue.
"There are a lot of antiquated electronic security systems out there," says Kent. "Client personal security and estate or facility protection has to start with a risk/vulnerability assessment that allows us to construct a smart, cohesive, sophisticated strategy to alleviate any current or probable threats. We also use this system to gather Intelligence for all our Executive Protection details."
WPG utilizes the proprietary gTHIRA in concert with both physical and electronic systems for protection and risk management to build a comprehensive and ongoing relationship with our clients. Once their clients are in the system, they proceed to have their threat levels monitored 24/7.
Moyer is responsible for WPG's overall direction and growth, and oversees its daily operations. He actively works with clients and security personnel to incorporate a philosophy of proactive, preventative security and superior gold standard customer service. Moyer is an alumnus of the Wharton School of Business.
He adds, "Our strategy is sophisticated and looks at all threats and risks first before developing the safety and protection plan for a client. At its core, gTHIRA is an intelligence based risk vulnerability system."
To reach Kent, you can call him: (310) 390-6646, http://www.worldprotectiongroup.com & http://001wpg.com