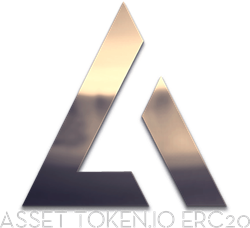 Asset Token Transferable Credit Card Reward Points Token
San Diego, Califonia (PRWEB) July 28, 2017
Asset Token has developed an ERC20 Compliant Token that runs on the Global Ethereum Network which allows Credit Card Rewards points to transfer between participating Financial Institutions Issuing Credit Cards. The first of its kind Asset Token is impervious to replication or forgery. The Asset Token is the only Token that can truly say your Credit Cards Rewards Points never expire. Participating Banks will be able to allow consumers the choice to transfer these tokens between Credit Cards and rewards Points Programs instantly and safely. With ability to use Smart Contracts; banks have the ability restrict or expand the Asset Token usage with participating Merchants and Financial Intuitions.
The Asset Token is a working product that Banks can buy directly and deploy within their systems now. It can be setup as a redemption product for current proprietary Rewards Points and ultimately deployed to replace the Proprietary rewards points system altogether. Asset Token with its intrinsic value as a Rewards Point Token will empower consumers and create credit card usage incentives as well as loyalty to the program.
Asset Token has a Token Supply of 1 Billion. The company has strategically created public purchase opportunities described in the Asset Token Brochure. Asset Token is not to be confused with an Initial Coin Offering or ICO. Asset Token is financially sound and is not seeking any type of Crowd Funding. The Asset Token is different from other companies in that Asset Token is a working product token while the majority of companies selling tokens sell them as IOUs or Investments similar to a Securities.
Asset Token has recently secured a sale to Globex Capital Funding for 1 Million Asset Tokens at a Pre-Sale rate of 50 Cents per 1 Asset Token. Asset Token plans to sell each Asset Token at 1 Dollar USD per 1 Asset Token in a future sale. Asset Token plans to only make 30 percent of the total supply for sale to the General public while 60 percent will be sold directly to Financial Institutions.
The Asset Token Team is in current talks with several Financial Institutions for sale and integration of the Asset Token. These Financial Institutions issue Billions of Rewards Points to their customers every year. The fact that only 1 Billion Asset Tokens can be issued may create a lucrative opportunity for holders of the Asset Token. Public holders of Asset Tokens will be able to transfer their Asset Tokens to participating Financial Institutions Rewards Programs.
Asset Token is a Registered Trademark and Patent Pending.