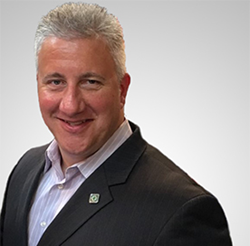 Pewaukee, WI (PRWEB) July 26, 2017
Chuck Poulin has over 21 years of mortgage banking experience in both sales and management. He has personally overseen several billion dollars in originations at the retail level and continues to focus on providing an outstanding experience for his customers and business partners. As a branch manager, he will be responsible for the recruiting and development of mortgage sales professionals in the Orland Park area. Outside of origination, Chuck Poulin is the radio show host on AM 560's RealEstateRevealed, which airs Sundays from 8 am to 9 am Central Time. He also serves as a board member of the Midlothian Chamber of Commerce.
"I recently joined Inlanta because of the people and their passion for doing what is right for the borrowers. We offer industry leading rates with superior technology and marketing. Mix this with a great group of mortgage industry professionals that have a passion for making a difference, it was an honor to join Team Inlanta," Chuck Poulin said.
He continued, "After meeting and working with all departments at Inlanta, it was an easy decision to be part of something great."
Inlanta Mortgage Regional Vice President Brian Jensen said, "We are excited to welcome Chuck to Team Inlanta. He offers his clients the honesty, candor, and respect they deserve. He has been a top achiever in all of his career endeavors. All of these qualities align with Inlanta's mission and culture, so we are confident he will be a great fit here."
In addition to Chuck Poulin, Barbara Sim joins the office as a Loan Originator and Damon Nazar as a Loan Officer Assistant. Chuck Poulin can be reached at 630-816-4669 or chuckpoulin@inlanta.com. The Orland Park office is located at 9999 West 143rd Street, Suite A, Orland Park, IL 60462
About Inlanta Mortgage
Headquartered in Pewaukee, WI, Inlanta Mortgage was established in 1993. The company has grown to over 40 branches in 20 states and over 250 employees. Inlanta Mortgage's mission is to be the home financing partner that you trust to serve your family, friends, and community. Their team of dedicated mortgage professionals is committed to delivering an exceptional experience using honest and ethical lending practices.
Inlanta Mortgage was named a Milwaukee Journal Sentinel Top Workplace in 2014, 2015, and 2016. Inlanta has been consistently recognized as one of the "50 Best Mortgage Companies to Work For" by Mortgage Executive Magazine and one of the country's "Top Mortgage Employers" by National Mortgage Professional.
Inlanta Mortgage continually seeks branch managers and loan officers who want to grow their business. To learn about growth opportunities, please contact David Williams (Colorado and Texas) at davidwilliams(at)inlanta.com or 303-947-1960; Brian Jensen (Midwest) at brianjensen(at)inlanta.com or 630-927-0380; or Kevin Laffey (Kansas, Missouri, and Iowa) at kevinlaffey@inlanta.com or 913-645-4647. To learn about opportunities in other locations, visit http://www.inlantapartners.com, call 262-439-4260, or email partners(at)inlanta.com.
Inlanta Mortgage, Inc. NMLS#1016. Chuck Poulin, NMLS # 210058. Barbara Sim, NMLS#755989.