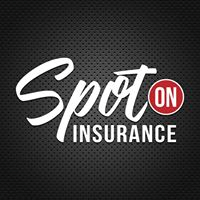 (PRWEB) August 01, 2017
Spot On Insurance will feature weekly podcasts pertaining to the insurance and financial services industry. Guests will include regulators, agency owners, attorneys, compliance coordinators, and other industry insiders who will offer relevant discussions on matters that directly impact insurance professionals, across the nation. Spanish podcasts will premier in early 2018.
Spot On Insurance will debut with three episodes, starting August 1, 2017, beginning with ILSA, Inc. and Spot On Insurance Founders, Ted & Arleen Taveras, who will share their journey in the insurance industry and explain what motivated them to create this exciting new venture. This will be followed by Bill Wilson of InsuranceCommentary.com (and former IIABA Associate VP of Education and Research) discussing The "Insurance as Commodity" Myth. And the third episode will introduce Steve Cosentino, of Stinson Leonard Street, who will discuss Exploring Key Legal Issues in a Disruptive Technology Environment.
Podcast episodes will be released every Tuesday and Wednesday. Spot On Insurance will also broadcast LIVE on Facebook every Friday, at 11 AM EDT, to answer followers' questions and dive deeper into the topics covered in the week's podcasts.
Spot On Insurance will also offer comprehensive online guides that bring essential regulatory information from all fifty states, the District of Columbia and Puerto Rico together in one place.
About Spot On Insurance:
Spot on Insurance (SOI), developed and presented by Arleen & Ted Taveras, co-founders of Insurance Licensing Services of America, Inc. (ILSA, Inc.), is the one and only podcast series for the insurance industry to be produced in English and Spanish. Guests in the lineup include: regulators, attorneys, captive managers, licensing specialists and agency principals. This latest platform will be the center for web based insurance knowledge, through webinars and online courses. Individuals interested in being featured in a podcast should contact Spot On Insurance directly. For more information, visit spotoninsurance.com.