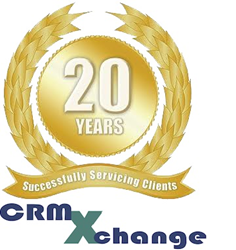 "As one of the industry's primary knowledge resources, it is important for us to be a conduit to those who do not have the time to attend major educational events." Sheri Greenhaus, Managing Partner, CRMXchange
Sarasota, FL (PRWEB) July 31, 2017
In its 20+ year history of serving the information needs of CX/contact center professionals, CRMXchange has earned a reputation for its proven expertise in the organization, hosting and successful execution of webcasts, virtual conferences and other online events. But while CRMXchange's mode of operation is to deliver information in a digital environment to make it easier for subscribers to access, its management also recognizes the importance of live events. Since most busy industry leaders have too much on their plate to attend these onsite conferences, CRMXchange visits the most informative events and shares the insights gained with its audience.
Recently, CRMXchange representatives were onsite for the 18th Annual Call Center Week, June 26 to June 30 in Las Vegas, produced by IQPC, which is perhaps the largest and most influential industry gathering. In addition, CRMXchange attended the Forrester CXNYC event June 21-22 in New York City and the ICMI Contact Center Expo and Conference, May 22-25 in Orlando, FL.
Among the highlights at Call Center Week 2017 were:

Keynotes that included an address by LA Dodgers and Golden State Warriors Owner, Peter Guber, who imparted his sentiments on customer care: You have to aim at their heart, not their wallet, as well as executives from the Disney Institute and Amazon Frontier Communications
A comprehensive education program featuring Master Classes on chatbot implementation and next gen staffing strategy
Site tours of customer service paragons Zappos and Asurion
Solution provider workshops covering everything from personalized omnichannel service to employee engagement and eLearning, to using voice of the customer data
The 2017 CCW Excellence awards gala. Winners included Choice Hotels for CX leader of the year, Valvoline for small contact centers, Guidewell Connect for mid-size and Barclaycard for large. Jacada won for best Omni-channel provider and Open Text for best WFO provider.
Suppliers of AI and machine learning solutions, chatbots, predictive analytics solutions and particularly SMS messaging for the contact center, stood out among the many categories represented in the exhibit hall, which featured more than 200 suppliers.
At Forrester's CXNYC conference, June 20-21 at the New York Hilton, the focus was on providing the right technological tools and strategies to take CX to the next level. A bevy of top-level speakers were on the roster, including numerous Forrester analysts as well as CX leaders from companies such as: AARP, Tumblr, Peloton, Dish Network, Wayfair, Foot Locker, Mass Mutual and others. Topics on the agenda included: several presentations to examine the progress of improving user experiences through the use of artificial intelligence and machine learning, advanced customer journey mapping, pushing the boundaries of CX, predictive and text analytics, accelerating the pace of digital transformation and more.
A broad range of supporting technologies were on display in the exhibit area, including a contingent of suppliers primarily known in the contact center space. Companies such as 24/7, Aspect, Genesys, inContact, Jacada, Verint, West and others were on hand to offer their solutions as the lines of responsibility for customer experience continue to blur between marketing, sales and customer support teams.
The ICMI Contact Center Expo and Conference offered a multifaceted educational program as well as providing a diverse marketplace to review the latest products and services. The program included training and networking opportunities, case studies, and site tours of local contact centers, including such landmark operations as the Walt Disney World Reservations Center and Jet Blue University. An Award Party celebrated the finalists and winners of the ICMI Global Contact Center Awards.
Among the primary topics discussed by speakers were technology planning, performance evaluation and training (including a session on using improv to improve training techniques), social media, live chat, and how to best work with millennials.
CRMXchange Managing Partner, Sheri Greenhaus, noted the importance of having a presence at significant industry symposia. "We cater to the information needs of a broad spectrum of management and executive level personnel," she said. "As one of the industry's primary knowledge resources, it is important for us to be a conduit to those who do not have the time to attend major educational events. It's just one of the many ways we serve our audience."
Read CRMXchange's overview and summary of Call Center Week and coverage of CXNYC and review of the ICMI Contact Center Expo and Conference.
About CRMXchange
CRMXchange is the premiere destination for information on customer relationship management solutions, including customer interaction best practices, CRM programs, training, and other valuable industry resources. To view the full schedule of upcoming webcasts for the year and to register for individual sessions, visit http://www.crmxchange.com/call_center_webcasts.asp