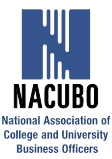 "Their impressive results speak for themselves: This group sets the standard for excellence in higher education," said John Walda, president and CEO of NACUBO.
Minneapolis, MN (PRWEB) July 31, 2017
For their extensive and innovative contributions, five higher education professionals and three institutions have received awards from the National Association of College and University Business Officers (NACUBO).
NACUBO's annual awards honor individual and institutional excellence in higher education business and financial management and were presented during the association's annual meeting taking place in Minneapolis.
"With this year's annual meeting focused on the role of the chief business officer in guiding teams toward the future, I am honored to recognize these professionals and institutions, each of whom has demonstrated time and again the power of hard work, innovation, and perseverance," said John Walda, president and CEO of NACUBO. "Their impressive results speak for themselves: This group sets the standard for excellence in higher education."
2017 Distinguished Business Officer Award
Stephen P. Hannabury, executive vice president of Franklin W. Olin College of Engineering in Needham, Massachusetts, received NACUBO's most prestigious honor, the Distinguished Business Officer Award, for his outstanding contributions to business and financial management in higher education. In 1999, Hannabury was the fourth employee hired at Olin, where he built its financial, administrative, and operational systems and oversaw the purchase and construction of the campus. He has continued to make impressive contributions there and to the higher education industry ever since.
2017 Daniel D. Robinson Accounting Award
Jeffrey J. West, the University of Utah's associate vice president, financial and business services, is the recipient of the 2017 Daniel D. Robinson Accounting Award for his continuous commitment to the advancement of college and university accounting and financial reporting. His extensive contributions to NACUBO include chairing the Higher Education Accounting Forum program committee and twice serving on the Accounting Principles Council.
2017 Rising Star Award
This year, two individuals received the Rising Star Award, which recognizes outstanding professionals with high potential to succeed as executives and business officers in higher education.
Lisa A. Frace, the associate vice president for planning and budget and chief budgeting officer at Arizona State University, has led her office for 12 years and has been a key leader on major strategic projects including the acquisition of the Thunderbird School of Global Management.
Sara F. Thorndike, associate vice chancellor for finance and controller at the University of North Carolina Wilmington, joined the institution in 2014 and has already redesigned the annual budget process and established a financial analytics department, among other initiatives.
2017 Professional Development Award
Brontè Burleigh-Jones, vice president for finance and administration at Dickinson College in Carlisle, Pennsylvania, received the 2017 Professional Development Award for her extensive volunteer service to NACUBO, which has included contributions as faculty for multiple events, a member of the Small Institutions Council, and a frequent author for Business Officer magazine.
2017 Innovation Awards
NACUBO honors institutions that have improved processes or enhanced resources. This year's Innovation Award recipients are:
-Brandman University (Irvine, California) for its Student Accounts Receivable (SAR) Performance Metrics and Collections System, a homegrown solution that has increased cash balances and decreased SAR balances, days before student payments are received, and staff time spent on follow-ups.
-Colorado College for its carbon-neutral net–zero energy library, a major renovation project that will result in 94,317 square feet of carbon-neutral net–zero energy space, set to open in August 2017.
-The University of California, San Diego, for Integrated Procure-to-Pay Solutions Re:Event, a strategic initiative that, in its first phrase, created a new process for catering requests, resulting in an estimated $100,000 savings for the institution.
More information on the NACUBO Awards is available online.
About NACUBO
NACUBO, founded in 1962, is a nonprofit professional organization representing chief administrative and financial officers at more than 2,100 colleges and universities across the country. NACUBO's mission is to advance the economic viability, business practices and support for higher education institutions in support of their missions. For more information, visit http://www.nacubo.org.