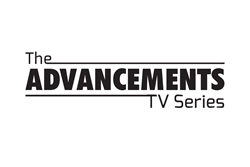 Jupiter, FL (PRWEB) July 31, 2017
DMG Productions, producers of the award winning American Farmer and Innovations with Ed Begley, Jr. series', proudly announces the addition of their newest show, the Advancements series, which will air in early 2018 on a number of networks Nationwide. Dates and show times TBA.
In direct correlation to its name, the show will explore groundbreaking advancements across a number of industries. From energy efficient power solutions, to developments in science and medicine, health and wellness, technology, finance, business and beyond, the show will uncover progress at its core, and will enlighten audiences on how it affects society today.
"Some of the best innovations and most groundbreaking technologies have been developed and implemented over the past century alone. The world has never before experienced progress at this level, and its only continuing to expand," said Sarah McBrayer, Creative Director for DMG Productions. "The Advancements series will feature new machinery and equipment being used for everything from manufacturing to medical operations and more, and will explore some of the significant issues impacting our children today, and to educating the public on the best ways to make a better world for future generations to come."
About Advancements and DMG Productions:
The Advancements series is an information-based educational show, targeting recent advances across a number of industries and economies. Featuring state-of-the-art solutions and important issues facing today's consumers and business professionals, Advancements focuses on cutting-edge developments, and brings this information to the public with the vision to enlighten about how technology and innovation continue to transform our world.
DMG Productions (responsible for creating the Advancements show) personnel are specialized in various fields, from agriculture to medicine, independent films to regional news, and more. Backed by experts in various fields, and a team dedicated to education and advancement, DMG Productions consistently produces commercial-free, educational programming on which both viewers and networks depend.
For more information, please contact Sarah McBrayer at (866) 496-4065 x 802 or via email at Sarah(at)dmgproductions(dot)org.