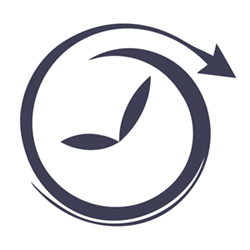 Pros: Ease of use, Applicable options, Cost effective, Interfaces with QuickBooks, Got to trial it first before committing. Likelihood to Recommend 10 out of 10.
Green Bay, WI (PRWEB) July 31, 2017
Buddy Punch is rolling out a referral program for customers, users, and remarketers.
A web based time tracking tool to streamline payroll and overtime calculations, new partners can now sign up for and receive the referral program at no charge for life.
The Buddy Punch Referral Program includes:

Dedicated support for referral partners and their clients
20% commission on all referrals, paid monthly
Marketing collateral
Business promotion through social media and blog posts
To take advantage of these exclusive benefits, referral partners need only register for the Buddy Punch Referral Program. The referral partners can then share a unique URL and ask that their clients sign up using that URL. All customers who sign up through the URL will get a 30 day free trial.
"We have always looked to solve the complex issue of time keeping with a simple and cost-effective software solution. Now with our referral program we can offer the simplicity, reliability and cost effectiveness to more clients and give some of that savings onto our referral partners." --Eric Czerwonka, Co-Founder of Buddy Punch
Buddy Punch, loved by employers and employees, is a cloud-based time and attendance system that keeps track of hours onsite or in a remote location via their smartphones, tablets, or computers. They offer advanced features such as GPS coordinates, webcam photos on punches, payroll integrations, flexible pay periods, exportable reports and QR Code punching.
Buddy Punch integrates seamlessly with QuickBooks Online and Desktop, and delivers powerful data for quick and easy payroll process. They also offer integrations with payroll partners such as Paychex, SurePayroll, ADP Workforce Now, & PayPlus Software Inc.
"Pros: Ease of use, Applicable options, Cost effective, Interfaces with QuickBooks, Got to trial it first before committing. Likelihood to Recommend 10 out of 10." –Reanna Furnari, Administrator at Pacific Northwest Urology Specialists