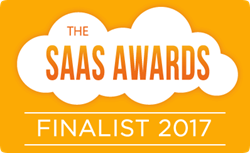 "Competition in the global marketplace for SaaS is incredibly fierce, so for VivoAquatics and our VivoPoint ™ solution to be shortlisted in multiple categories is an incredible achievement for the team." Richard Lindhorn, Director of Development
Los Angeles, CA (PRWEB) August 01, 2017
VivoAquatics Shortlisted for 2017 SaaS Awards
International Software Program Announces Finalists.
VivoAquatics is a finalist in the 2017 SaaS Awards Program in the categories Best SaaS Product for Business Intelligence or Analytics, Best Data-Driven SaaS Product, and Best SaaS Product for Productivity
VivoAquatics' cloud-based platform and aquatic solutions provide property owners and managers the technology and analytics to more effectively manage water within their properties. By deploying our solutions, such as our VivoPoint ™ automation and monitoring solution, clients are able to reduce costs, mitigate risks, save water, meet government compliance standards and improve the overall facility experience.
Launched Q4 2014, VivoAquatics has quickly become a leader in providing water management equipment and proprietary software solutions to many of the world's leading resorts, hotels, fitness clubs, multi-family housing and waterparks.
VivoAquatics currently partners with owners and operators such as Hilton, Marriott, Four Seasons, MGM Int'l and many other leading hospitality, fitness, and multi-family apartment brands.
With awards for excellence and innovation in SaaS, the Software-as-a-Service Awards program accepts entries worldwide, including the US, Canada, Australasia, UK and EMEA.
Categories for the 2017 awards program include Best Data-Driven SaaS Product, Best SaaS Product for Small Business and the hotly contested Best Enterprise-Level SaaS Product.
Richard Lindhorn, Director of Development for VivoAquatics said: "Competition in the global marketplace for SaaS is incredibly fierce, so for VivoAquatics and our VivoPoint ™ solution to be shortlisted in multiple categories is an incredible achievement for the team."
SaaS Awards and Cloud Awards organizer Larry Johnson said: "Software as a service is the new software standard. The global competition is incredibly fierce, with incredibly disruptive technologies shaking up the marketplace – and the dust is far from settled. It's a new playing field altogether, with providers constantly innovating to ensure their clients are always leveraging best-of-breed software services which are reliable yet still at the cutting edge.
"In our second year promoting SaaS exclusively alongside the long-running Cloud Awards - which has an October deadline - we have seen a huge variety of submissions from the US and outside North America – comprising organizations of all sizes from large, blue-chip organizations to agile, niche-filling start-ups.
"With such a high standard of submissions, a gargantuan task awaits our judges to arrive at our final award winners. As ever, all entrants were incredibly strong this year and to make the shortlist is itself a huge honor."
Over 300 organizations entered, with international entries coming from North America, Canada, Australia, UK, Europe and the Middle East.