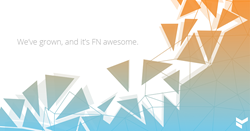 "You're going to see tools for small contractors that you haven't seen anywhere in this industry." ~Steve Kiernan
BUFFALO, NY (PRWEB) August 01, 2017
Pointman LLC, makers of SWRemote, have signed on the field service management app, Field Nimble. Both companies are local to Buffalo, NY and focus on mobile applications that serve predominantly the Field Service & Home Service Industries.
As the Pointman product suite grows, the offerings are able to fit the needs of a wider variety of companies. SWRemote, Scout, Acquire, and now Field Nimble will let contractors and companies choose select parts of the suite that will help their business grow.
Field Nimble is simple to use, and business can get started within hours of downloading the app. Field Nimble was designed for the smaller contractors, but is still scalable so as to grow as the company grows. None of Field Nimble's current users will be affected by the acquisition.
Pointman's current suite of apps host a field management software (SWRemote), form building software (Scout) and paperless proposal software (Acquire). Scout and Acquire were designed as supplements to an existing field management software. However, they are also functional as stand-alone apps.
"Since opening our doors in 2006, the home service industry has changed so much because of technology like the iPhone, on-demand services, and IoT connected devices. There's also been lots of consolidation among contractors making it increasingly difficult for small, independent contractors to thrive. We genuinely believe that small contractors can and should be better, and Field Nimble is central to that idea" noted Steve Kiernan, Pointman's CEO. "Field Nimble is relatively new. About 400 contractors use it daily, and they love it! What's really exciting for us though is where the technology is headed. You're going to see tools for small contractors that you haven't seen anywhere in this industry. It's very exciting to be a part of this next chapter."
The goal of Pointman is to cater to the needs of small companies. Field Nimble gives another feature to help these small businesses.
About Pointman
Pointman is a company that develops mobile and digital products for home service and field service companies. Products include SWRemote, the mobile application for Successware®21, Scout, a digital form building app, Acquire, A digital proposal building app, and now Field Nimble, all-in-one field service management software. These apps are designed to integrate with one another seamlessly for a customized user experience.
About Field Nimble
Field Nimble is mobile work order management software built from the ground-up for small residential home services contractors. It includes CRM, scheduling, dispatching, quoting, invoicing, payments, and can be customized by the owner to fit. Field Nimble does its part simply and well to help owners run more profitably.