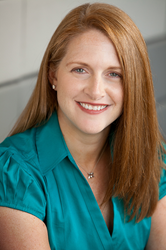 We are thrilled to be able to serve our clients with this additional capability.
San Juan Capistrano, CA (PRWEB) August 03, 2017
Mergers and acquisitions (M&As) have become an increasingly important part of the residential real estate industry. The pace of M&A activity and investments into the industry has skyrocketed.
As of today, T3 Sixty, the consulting arm of the Swanepoel T3 Group, announces the launch of a new group focusing exclusively on the strategic evaluation, design, negotiation and management of mergers and acquisitions within the residential real estate brokerage and technology sectors.
The group is led by Michele Conn, the newest member to join the T3 Sixty team and an executive with over 20 years of experience working with growing real estate and technology companies.
Michele's deep experience in the category includes roles as: Principal at Moderne Ventures, an early stage venture fund and accelerator program focused on technology companies innovating in the real estate industry; Vice President of Corporate Development for Move, Inc. where she led over $55M of acquisitions including ListHub, TigerLead and FiveStreet; and 10 years at the Tribune Company, conceiving and executing strategy initiatives through new products, acquisitions and joint ventures such as CareerBuilder.com, Apartments.com, HomeFinder.com, ShopLocal.com and metromix.com.
"Michele's expertise in mergers and acquisitions adds an additional level of service to our consulting offering," said Stefan Swanepoel, Chairman & CEO of T3 Sixty. "We are thrilled to be able to serve our clients with this additional capability."
The T3 Sixty consulting team has grown rapidly over the past year. Michele is the fourth senior hire within that timeframe and joins Wendy Forsythe (head of brokerage consulting and T3 Fellows), Kevin McQueen (head of MLS consulting) and Aman Daro (head of marketing and publications). Together with Jack Miller (president and head of technology consulting) and Stefan Swanepoel (CEO and head of strategy), T3 Sixty has grown into the most trusted advisor and diverse consulting group to the leaders of the residential real estate industry.