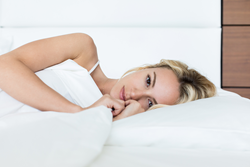 When creating cloudten, our foundational principles were simplicity and authenticity: how can we make great products of authentic quality and build, and market in the most honest and simple fashion in a bedding industry oft-clouded by tricky marketing.
Venice, California (PRWEB) August 09, 2017
In an unprecedented combination of customer data, veteran e-commerce experience, and socially conscious startup expertise, Margarita and Igor Poluyko, along with Zack Holland, launched cloudten (http://www.cloudten.us), a direct-to-consumer lifestyle brand centered around bedding and comfort, on July 18, 2017.
Margarita and Igor Poluyko, a brother and sister team from New York City, have been leaders in the Amazon.com space for nearly a decade, holding the #1 Seller Ranking in several categories for a majority of that time. Their flagship brand has sold more than 500,000 products in the Bedding Category this past year alone. Margarita and Igor have always placed an extreme importance on Customer Service, and have paid close attention to consumer feedback, requests, and complaints throughout the life of their business; and this large amount of customer data laid the groundwork for cloudten, a direct-to-consumer brand built on the specific requests of thousands.
To create a lasting and relevant brand around their existing product and fulfillment capabilities, Margarita and Igor teamed up with Zack Holland, a Venice California-based social entrepreneur who had previously built numerous companies in the art, fashion, architecture and tech fields, with two exits to his name at twenty-six years old.
The main purpose behind cloudten is to provide millennial consumers with authentic and chemical-free luxury products for their bedrooms, beginning with the Luna Percale and Amora Sateen Egyptian Cotton Bed Sheet Sets, which have been labeled by customers and press alike as 'The World's Most Comfortable Bed Sheets.' Just as vital is the company's dedication to celebrate and document the inspirational, creative, and meaningful moments that occur during the 1/3 of our lives we spend in our beds. Additionally, cloudten works with the world's leading model, athlete, artist and musician influencers to create and share that content.
For each sheet set sold, cloudten funds a homemade blanket for an ill child spending time in the hospital through Project Linus. The company has also made bed sheet sets the same price for any size bed, a unique show of authenticity in an effort to improve on the trickery the bedding industry has unfortunately become notorious for. Lastly, cloudten offers all customers a 100-Day Trial of their bed sheets; if a customer decides to return the sheets, they are refunded and the sheets are donated to Habitat for Humanity.
You can learn more about cloudten at http://www.cloudten.us, or follow along in the content-based journey at http://www.instagram.com/cloudtensheets.