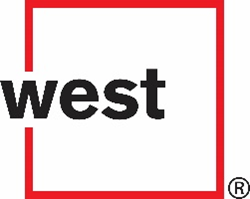 Folsom, California (PRWEB) August 02, 2017
PowerSchool, the leading provider of K-12 education technology solutions, today announced that West and its SchoolMessenger solutions have been named as PowerSchool's preferred partner for emergency messaging and mass notification. With more than a thousand PowerSchool student information system districts using the SchoolMessenger Communicate notification system, West is the PowerSchool Independent Software Vendor (ISV) chosen most often for these services.
PowerSchool's Unified Classroom is an industry-first solution that places student success at the center of the classroom by bringing together learning management, formative assessment, standards progress, grading, early warnings, analytics, and collaboration in one easy-to-use platform for teachers, students, and parents. While PowerSchool's Unified Classroom contains its own classroom collaboration and messaging, it is also designed as a platform to support an ecosystem of best of breed ISV partners to give educators the option to use approved third party tools with the core solution. PowerSchool has chosen West and its SchoolMessenger solutions as the preferred partner for emergency messaging and broader notifications to showcase the platform integration capabilities and provide additional options to educators.
"We are very excited about this partnership," said Mike Rhein, senior vice president of sales for PowerSchool. "Our collaborative efforts to integrate SchoolMessenger solutions' functionality into the PowerSchool Unified Classroom platform provides an effective and reliable solution that will greatly enhance school to parent engagement."
The school notification system trusted by tens of thousands of schools, SchoolMessenger Communicate is embedded within the PowerSchool user interface and was the first to be awarded all integration badges in the PowerSchool ISV Partner Program. With SchoolMessenger Communicate, PowerSchool districts can:

Send a message without leaving the PowerSchool user interface
Give access to parents to update contact preferences and review past messages
Use true single sign-on with added features through SchoolMessenger Passport
"With SchoolMessenger Communicate, PowerSchool districts know they are getting an integrated notification solution that offers maximum security, minimal ongoing maintenance, comprehensive features, and superior reliability," said Robert Iskander, executive vice president and general manager of West's Education group. "This recognition builds on our long and successful partnership with PowerSchool and the many districts that use its student information system."
About West's SchoolMessenger Solutions
West Corporation is the trusted provider of SchoolMessenger solutions. More than 63,000 schools and other educational institutions in all 50 states and Canada depend on SchoolMessenger products and services from notifications and websites to custom mobile apps and social media. School leaders have relied on the SchoolMessenger platform since 1999 to engage with their communities in multiple languages and on any device. To learn more about SchoolMessenger products, visit http://www.schoolmessenger.com or call 888.527.5225.
About PowerSchool, LLC
PowerSchool is the leading K-12 education technology provider of solutions that improve the education experience for 100 million students, teachers, and parents in over 70 countries around the world. The company provides the industry's first Unified Classroom experience, empowering teachers with best-in-class, secure, and compliant online solutions, including student information systems, learning management and classroom collaboration, assessment, analytics, behavior, and special education case management. To learn more about PowerSchool, visit http://www.powerschool.com.