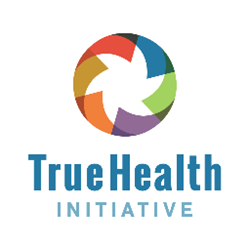 Derby, CT (PRWEB) August 01, 2017
The True Health Initiative (THI), a 501c3 non-profit, and a global coalition of experts and influencers in lifestyle medicine and public health, has released a White Paper on the Seven Countries Study, and the work of Ancel Keys. Ancel Keys is among the most influential of nutrition researchers in modern history. His seminal Seven Countries Study in the middle of the 20th century was among the first to indicate that heart disease is potentially preventable by lifestyle means, and not an inevitable consequence of aging. The study further suggests a link between dietary sources of saturated fat, elevated blood cholesterol (LDL) levels, and coronary heart disease.
Long celebrated as a hero of modern public health, and appearing as such on the cover of TIME Magazine in 1961, Keys has been vilified in recent years in popular narratives in best-selling books and on the Internet for promulgating a "false" link between dietary fat and heart disease, and for promoting misguided dietary guidance encouraging a low-fat approach. In similar contexts, the Seven Countries Study has been criticized for biased methods and selective representation of the data and study findings.
The following four allegations are widely circulated, and routinely repeated: (1) countries were selected and excluded based on the desired outcome; (2) France was purposefully excluded because of the "French Paradox;" (3) dietary data in Greece taken during Lent introduced a distortion; and (4) sugar was not considered as a possible contributor to coronary heart disease. These allegations have been used to discredit Ancel Keys and the Seven Countries Study, and are routinely invoked in arguments disputing the association between saturated fat intake and cardiovascular risk.
Because of the importance of these matters to nutritional epidemiology, dietary guidance, and major public health objectives, the True Health Initiative commissioned a White Paper to examine the historical record and primary source material.
The roughly 50-page paper, written by a nutritionist and several Council members of the True Health Initiative, was reviewed and critiqued through multiple drafts by co-investigators of Keys from the U.S., and several other countries.
Primary source material and first-hand accounts both indicate that the popular disparagements of both Keys, and the study, are false.
"The Internet provides a constant stream of misinformation about diet and heart disease. This White Paper is a milestone in rolling back such misinformation," says Martijn B. Katan, PhD, Emeritus Professor of Nutrition, VU University Amsterdam, Department of Health Sciences, the Netherlands, and a co-investigator of Dr. Keys.
Another researcher directly involved in the Seven Countries Study, David R. Jacobs, Jr., PhD, Mayo Professor of Public Health, Division of Epidemiology and Community Health, University of Minnesota School of Public Health, concurs. "The glut of misinformation which an unchecked Internet has generated damages society and we must find a way to make the Internet more accurate, at the same time preserving free speech. This article is a step in that direction."
Joel Kahn, MD, Clinical Professor at Wayne State University School of Medicine, and one of the authors, notes, "The health of the U.S. and the Western world depends in large part on the quality of diet as identified from scientific studies. There is no room for revision or confusion as lives are at stake, particularly in my field of cardiology."
Daan Kromhout, PhD, MPH, Co-chair of the Coordinating Committee of the Seven Countries Study and Professor of Diet, Lifestyle and Healthy Aging, University of Groningen, The Netherlands, goes on to say, "This White Paper shows that Keys was not preoccupied only with saturated fat but showed in his Seven Countries Study that traditional Mediterranean and Japanese diets were low in saturated fat and associated with low rates of heart disease."
Along with lead author, Katherine Pett, MS, MEd, RDN, and Dr. Kahn, the writing group included Walter Willett, MD, DrPH, Professor of Epidemiology and Nutrition at the Harvard T.H. Chan School of Public Health; and David L. Katz, MD, MPH, director of Yale University's Prevention Research Center, and founder of the True Health Initiative.
"The White Paper on Ancel Keys and the Seven Countries Study, initiated by David Katz and drafted by Katherine Pett, has been accepted with enthusiasm by all authors and consultants involved. It is a thoroughgoing, fair, competent, and pithy document that effectively addresses the misdirected revisions of history that have plagued the study and the careers of Keys and collaborators," emphasizes Henry Blackburn MD, Mayo Professor Emeritus, University of Minnesota School of Public Health.
"There are no alternative facts, only alternatives to facts," Katz notes. "Revisionist history may be warranted when new primary sources are discovered that challenge prevailing views. Otherwise, revisionist history is all about the limitations of memory, and confabulation. The thriving cottage industry in revisionist history about Ancel Keys and the Seven Countries Study that underlies some prominent careers and best-selling books may be a product of negligence, ignorance, or even dishonesty. We cannot say which. What we can say, based on primary sources transparent to all, is that the prevailing allegations are false."
Click here to review the White Paper.
Contact the True Health Initiative Media Relations Department to schedule an interview with one of the authors or one of the Seven Countries Study investigators.
For other media inquiries, or to speak with one of the members of the True Health Initiative Media Response Team, contact the Media Relations Department. The Media Response Team is available to media outlets seeking responses, quotes, and input from the True Health Initiative.
About the True Health Initiative:
The True Health Initiative (THI) is a coalition of world-renowned health experts committed to cutting through the noise and educating on only the evidence-based, time-honored, proven principles about lifestyle as medicine. The ultimate mission of the THI is to eliminate as much as 80% of all lifestyle-related chronic disease through lifestyle as medicine. The THI Media Response Team (MRT), a group of over 30 national and international experts from the coalition, is a resource for all media inquiries and provides timely information about published research regarding the core principles of healthy living that most effectively add years to lives, and life to years. Visit http://www.truehealthinitiative.org to learn more and to discover how individuals and organizations may join the effort.
The True Health Initiative is produced in association with the American College of Lifestyle Medicine, the medical professional association for physicians, clinicians, and healthcare executives dedicated to a lifestyle medicine-first approach to healthcare. For more information, visit http://www.lifestylemedicine.org.