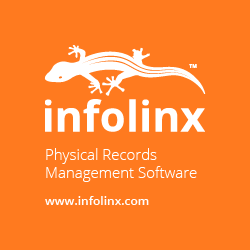 Kensington, MD (PRWEB) August 01, 2017
Today Infolinx, a leading provider of records management software, announced the upgrade of Infolinx WEB™ by Jackson-Madison County General Hospital.
Jackson-Madison County General Hospital serves as the flagship hospital for West Tennessee Healthcare, a public, not-for-profit healthcare system providing a full continuum of care to the people of West Tennessee. The 642-bed hospital is the only tertiary care center between Memphis and Nashville and is fully accredited by The Joint Commission.
With more than 100 clinic departments and hundreds of users, JMCGH sought to upgrade its location management system to ensure consistent and seamless management of remaining paper-based media across clinics, departments, and locations. The upgraded solution provides a more advanced and secure feature set, including:

Security: Configurable definitions based upon role, user and/or business unit.
Full-text, keyword searching: Ability to search using full-text, keywords on all data fields, with saved search capability and ability to easily sort and export search results.
Thin-client architecture: Single application interface with entire feature-set accessible via browser of choice.
Integrated barcode technology: Support for tethered, wireless, and portable barcode scanners facilitating check-in/check-out, mass transfer, and inventory reconciliation.
Reporting & audit trail: Permanent history of all records' actions, including among others, pickup, delivery, requests, and destruction.
Jackson-Madison County General Hospital prides itself on being one of the most respected healthcare sites in Tennessee. With Infolinx, Jackson-Madison County General Hospital can track and manage the full life cycle of patients' paper-based media within the electronic medical record.
The latest features of Infolinx WEB 3.5 include digital content management, expanded integrations with leading enterprise content management and off-site storage providers, multiple language support, extended search capabilities, and configurable email notifications to streamline in-app communication between users.
About Infolinx®
Infolinx is a leading provider of records management software solutions for physical records management and digital content management. Its solutions enable organizations to efficiently access and manage critical records and information from a single, browser-based application.
Available on-premises or in the cloud, Infolinx software solutions are implemented across a variety of industries, including financial services, pharmaceutical, healthcare, legal, and local, state, and federal governments. To learn more, visit http://www.infolinx.com.