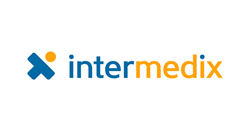 NASHVILLE, Tenn. (PRWEB) August 02, 2017
Intermedix announced on Thursday that Bob Watson will lead the company's preparedness division as president of preparedness technology.
Intermedix recently made the decision to have the health care and preparedness sides of its business function as separate divisions with independent organizational structures. A nation-wide search for a suitable leader for the preparedness division was launched and Bob Watson was identified as the best fit for this newly established position.
"With everything going on in today's world there is a real need to provide clarity and simplified information access to those responsible for managing the overall safety of our communities," said Doug Shamon, Intermedix board chairman. "As a result, we wanted this division to operate with more independence, and we had to find the right leader to propel this part of our business into the next stage of growth."
As president of preparedness technology, Watson will work to create new business strategies for the preparedness organization and assist the team in delivering state-of-the-art software solutions that optimize information sharing and generate common operating pictures to enable clarity during daily operations, as well as during planned and adverse events.
"I am thrilled to join Intermedix and head this industry-leading division," said Watson. "We have a great team assembled, and I'm looking forward to leveraging our collective expertise to provide innovative technology to those responsible for preparedness and response around the world."
Watson comes to Intermedix with more than 30 years of technology experience, leading multiple SaaS-based companies including Concuity, sold to Trintech, Inc., and most recently NantHealth. He has a vast background leading both startups and public companies.
"Bob's extensive leadership and technology experience make him an ideal fit for this role," said Joel Portice, CEO of Intermedix. "Under his leadership, I'm confident our preparedness division will continue to produce software that is anchored in industry best practices, and provides optimal insight into what's happening in our communities at any given moment."
About Intermedix
Intermedix is a global leader pioneering innovations in data analytics and cloud-based technology to deliver best-in-class revenue cycle management, practice management and emergency management solutions. The company supports more than 500,000 emergency preparedness and response incidents around the world and enables more than 15,000 health care providers to focus on delivering excellence in patient care.