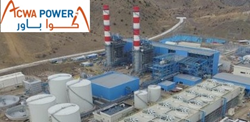 We are extremely pleased to be selected by an international company of the stature of ACWA Power
Denver, CO (PRWEB) August 01, 2017
Pioneer Solutions, a leading provider of commodity trading and risk management solutions, today announced that ACWA Power has selected its TRMTracker energy trading and risk management (ETRM) system to support the commercial operations of its 950MW CCGT power plant at Kirikkale, Turkey.
ACWA Power, head-quartered in the Kingdom of Saudi Arabia, is a developer, investor, co-owner and operator of a portfolio of power generation and desalinated water production plants currently with presence in 11 countries including in the Middle East and North Africa, Southern Africa and South-East Asia regions. ACWA Power's portfolio, with an investment value in excess of USD 33 billion, can generate 23+ GW of power and produce 2.5 million m3 /day of desalinated water to be delivered on a bulk basis to state utilities and industrial majors on long term off-take contracts under Public-Private-Partnership, Concession and Utility Services Outsourcing models.
"We looked for a system that would fully support ACWA Power Turkey's existing & planned commercial strategy, yet also would be sufficiently flexible to adapt to changing market conditions and new strategies," said Mr. Abid Hussain Malik, CEO at ACWA Power Turkey, "Pioneer gave use the confidence with their technology and implementation approach to achieve these important business objectives."
Pioneer brings experience with Independent Power Producers, and ACWA Power Turkey will benefit from TRMTracker's enterprise-level functionality that Pioneer's flagship C/ETRM system provides. For ACWA Power Turkey it will manage counterparty risk management, contract management, Deal Capture, Collateral Management, Fuel procurement, Settlement, Balancing Group Management, pricing and reporting. To achieve straight-through-processing and real-time position reporting, TRMTracker also will interface with the Istanbul Exchange and ACWA Power Turkey's ERP system.
"We are extremely pleased to be selected by an international company of the stature of ACWA Power", said Hugo Stappers, Director of Sales & Marketing EMEA at Pioneer Solutions. "Our modern software, as well as our award-winning services and engagement approach, is providing companies like ACWA Power the C/ETRM system they want: less costly, proven functionality that is implemented faster, with reasonable flexibility as their business process is apt to change more frequently."
About Pioneer Solutions
Pioneer Solutions is a global provider of C/ETRM, environmental management and financial and regulatory compliance solutions. Serving utilities and trading companies across the globe, Pioneer's Suite of flexible software applications deliver easy-to-use and integrated functionality for Trade Capture, Position Analysis, Portfolio Management, Risk Reporting and Settlement, thereby providing the insight and granularity to manage operations optimally. Our pioneering and award-winning software offers a user-configurable environment and designed for rapid deployment resulting in a lower total cost of ownership and enhanced customer satisfaction.