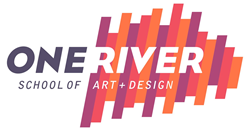 CHICAGO, IL (PRWEB) August 01, 2017
One River School of Art + Design, whose mission is to transform art education and build the first national network of contemporary art schools, will bring its franchise initiative to Chicago through a new strategic partnership with top-tier art gallerists James and Jane Cohan, and business development leaders Steve Cohan and Jim Karr.
The partnership will enable the innovative One River School, founded in 2012, to open its first Chicagoland location in early 2018. More Chicago area One River School openings are intended to follow, leveraging the successful model the company has established with its schools in New Jersey and Texas.
"We are expanding into Chicago with partners who possess a rich history in supporting the arts and a great track record in business, as well," said founder and CEO Matt Ross.
One River School of Art + Design uses proprietary teaching methods, world-class instructors and interactive processes to deliver an experience that changes people's lives. The company plans to open 100 new units across America over the next five years to fill a nationwide void in art education. Ross brings extensive involvement in creative education and experience with the franchise business model to One River School of Art + Design. The arts advocate and former CEO of School of Rock believes One River School can also greatly enhance communities, as each school provides meaningful careers in the arts, and presents exhibitions from emerging artists as part of its commitment to be the voice of contemporary art in its community.
One River School Chicago will be led by a partnership of compelling arts and business professionals. James and Jane Cohan, owners of the renowned James Cohan Gallery, possess deep knowledge and experience in contemporary visual arts. Their two galleries in New York City feature contemporary painting, sculpture, video, photography and editions by established and emerging American and international artists. Partners Steve Cohan and Jim Karr bring their collective 50 years in senior business management and marketing with such companies as CVS, WebMD and Kimberly Clark.
"This partnership is committed to bringing quality arts education to greater Chicago, an area celebrated for the creativity of its population," said James Cohan. "The partners share a belief that arts enrichment has both broad consequences for students' future success and enhances the lives of adult learners."
For information about One River School of Art + Design, visit http://www.OneRiverSchool.com, or Facebook https://www.facebook.com/OneRiverSchool