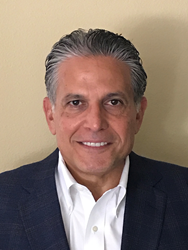 "We are excited to have David join our team as we embark upon a new phase of growth and development." -Ashish Kachru, CEO
Reston, VA (PRWEB) August 03, 2017
Altruista Health, Inc., an innovative provider of care management technology solutions for health plans and provider organizations, announced today that David McConney has joined Altruista Health as Chief Operating Officer. As Altruista Health continues to grow rapidly, David will lead operational effectiveness and manage the Implementation, Account Management, Product Management and Strategic Initiatives, and Engineering divisions.
David brings a wealth of experience to Altruista Health as a domestic and international operations leader. Recently he served with several leading FinTech organizations providing software solutions to the banking and finance industries including D+H/Harland Financial Solutions. In these roles, he managed corporate oversight of all client facing functions including client implementations, project management, client support, data center operations, product development and technology development.
David began his career in banking and served with a large Canadian bank culminating with his appointment as Managing Director of the bank's Caribbean operations. Subsequently he managed a leading community bank in the Cayman Islands. He received his Bachelor of Arts from Marquette University in Milwaukee, Wisconsin.
"As we scale our care management platform across healthcare organizations nationally, David's stellar track record in enabling rapid growth within such environments will allow us to capitalize on this opportunity while elevating the platform's reliability, performance and scalability for our clients," commented Ashish Kachru, Chief Executive Officer, Altruista Health. "We are excited to have David join our team as we embark upon a new phase of growth and development."
About Altruista Health
Altruista Health delivers population health management solutions that support value-based and person-centered care models. Our GuidingCare™ technology platform integrates care management, care coordination and quality improvement programs through a suite of sophisticated yet easy-to-use web applications. Founded in 2007 and headquartered in the Washington, D.C. area, Altruista Health has grown into a recognized industry leader, culminating in a spot on Deloitte's 2015 Technology Fast 500. Health plans and healthcare providers in more than 35 states use GuidingCare™ to transform their processes, reduce avoidable expenses and improve patient health outcomes.