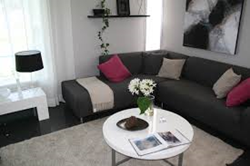 This is a significant and exciting milestone in our continuing evolution and expansion as a business and as a dependable lodging solution.
Denver, CO (PRWEB) August 01, 2017
AvenueWest Global Franchise, LLC the industry's leader in managed corporate housing, announces new ownership and vision for growth through a management buyout.
Founded in 1999, AvenueWest, had the mission to provide high quality condominiums, townhomes, lofts, single family homes and apartments to meet the extended-stay executive housing demand by professionally servicing a unique niche of business travelers with investment owners' properties. AvenueWest Managed Corporate Housing and now AvenueWest Global Franchise, LLC were built to provide monthly lodging options and increased opportunities for individual real estate investors.
AvenueWest Corporate Housing, Inc., started as a small real estate management company but quickly grew to the largest provider of corporate housing rentals in Colorado, added a spin-off of Corporate Housing by Owner and is now the foundation for the national expansion of AvenueWest Global Franchise. This year AvenueWest Corporate Housing is celebrating its 18th anniversary of doing business and providing solutions for property owners, corporate travelers and business owners alike.
As a result of the transaction, Angela Healy has been appointed Chief Executive Officer of the new entity. "The buyout is a significant milestone in our continuing evolution and expansion," said Healy. "Management is committed to growth and innovation, and our new structure will enable AvenueWest to expand its franchise services throughout the United States." Company co-founder, Kimberly Smith, will stay on with the company in the role of business development.
"I am extremely excited about working with our new owners to realize our shared vision for AvenueWest Managed Corporate Housing and our expansion into new markets. Though this denotes an important new chapter for AvenueWest, our customers should rest assured that the fundamental principles that have made the AvenueWest brand strong for almost 20 years will not be compromised," promises Smith.
Unlike traditional corporate housing that only offers furnished apartments, AvenueWest offers fully furnished private residences for business travel with the customer service and quality traditionally only found in corporate housing apartments.
Angela Healy states that there are two secrets to the company's success. First, they work hard to run AvenueWest as a team and develop a place where their employees enjoy coming to work, take pride in what they do and create lasting solutions for the tasks at hand.
Secondly, Healy adds, they believe in doing business the old-fashioned way, person-to-person with high standards for customer service. "We are able to offer relocated or traveling professionals more than just a temporary place to call home; we also help them get to know and love their new city like we do. So many of our customers come back to us time and time again because they know they can depend on us for reliable information about the city they are relocating to and they get to live like a local."
AvenueWest Global Franchise is the largest and most active managed corporate housing provider in the United States with local brokerages throughout. An alternative to traditional furnished serviced apartments, real estate-based residential housing offers business travelers access to a variety of property locations, styles and amenities while preserving the service and quality standards expected by the professional traveler. Currently AvenueWest Global Franchise has 7 offices located in Atlanta GA, Colorado Springs CO, Dallas TX, Denver CO, Fort Collins CO, Phoenix AZ, and San Francisco CA. More information can be found at http://www.AvenueWest.com.