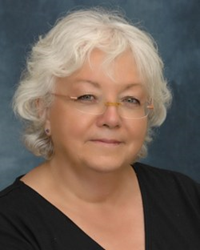 New York, New York (PRWEB) August 08, 2017
There has been a growing emphasis over the last decade on research and development into personalized medicines, due to the high potential for curing various types of cancers. Commercialization of a drug product requires expanded supply chain capabilities, and Quick's eBook provides critical information to plan for commercialization of cell, gene and immunotherapies: Commercialization of Personalized Medicine - Supply Chain Solutions
With commercialization comes a substantial increase of patients, sites and manufacturing facilities – leading to an exponential growth in expected shipment volumes. Supply chain capabilities must be immediately available to manage the demands resulting from varied time /transit specifications, and expanded geographies.
While healthcare logistics is complex for all types of medical shipments – gene, cell and immunotherapy medicines present their own challenges. Careful pre-planning is required to ensure that these critical shipments arrive on time and within the correct temperature range. The supply chain must support both clinical development and commercialization, taking into account:

Scalability for Commercial Growth
Time and Temperature Sensitivity
A Strict and Transparent Chain of Custody
Connectivity and Communication Between All Stakeholders
Complex Regulatory Compliance
"We are pleased to offer our expertise to our clients to help them plan their supply chain for the successful commercial launch of these life-saving cell, gene and immunotherapy medicines," says Dominique Bischoff-Brown, Quick's CEO and President of the Quick Group.
About The Quick Group
For over 36 years, the Quick Group has been serving the life science and healthcare community worldwide, providing 24/7 global priority logistics and transportation solutions for time and temperature-sensitive, mission-critical and life-saving needs. Quick provides consultation on regulatory compliance, import/export documentation and procurement of specialized packaging for all temperature ranges, and is fully scalable to meet the requirements of newly commercialized medicinal products.
Contact:
Marie T. Vigliarolo, SVP Marketing
The Quick Group
718.995.3616 ext. 2207
http://quick.aero