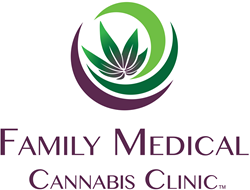 Since I began treating patients with medical cannabis, I have seen a greater percentage of patients clinically improve than with any other treatment.
Tampa, FL (PRWEB) August 01, 2017
Due to rapidly growing interest among Tampa Bay Area residents, Family Medical Cannabis Clinic (FMCC) is bringing additional physicians onboard to help evaluate interested patients. In addition to offering adult care, FMCC specializes in pediatric cannabis therapy and working with complex medical cases, such as autism, Parkinson's, and seizure disorders. FMCC has also developed a simple, cost-effective way for qualified patients to receive treatment.
"Unlike some medical cannabis physicians who work for out-of-state companies trying to capitalize on our state's new medical cannabis industry, FMCC was founded in Florida, by a native Floridian, with the sole intention of helping qualified Floridians get the treatment they deserve," said Shari Kulanu, a legal consultant for FMCC.
The newly expanded medical marijuana law enables more Floridians to qualify for treatment by increasing the number of conditions that may qualify a patient for medical cannabis. Family Medical Cannabis Clinic physicians work closely with patients to determine if their medical condition qualifies under Florida law.
Gabriel is a child with autism and severe anxiety, who started receiving treatment through Family Medical Cannabis Clinic several months ago. According to Gabriel's mother, Jennifer Mulry from Largo, Florida, "His anxiety has been reduced by more than 95%. He does not linger on his issues and is much faster in coming around." According to Dr. David Berger, the founder of Family Medical Cannabis Clinic and Gabriel's treating physician, "Since I began treating patients with medical cannabis, I have seen a greater percentage of patients clinically improve than with any other treatment."
To meet the growing demand, FMCC is pleased to welcome Dr. Tanya Gold onto its team. Dr. Gold is board certified in Family Medicine and Holistic Medicine and has practiced medicine for over 14 years. She received her medical degree from the University of North Carolina at Chapel Hill, and her residency program was completed at the University of Texas Medical Branch in Galveston. She is a certified neuro-linguistic practitioner, registered yoga teacher, and laughter coach.
"We brought Dr. Tanya Gold onboard because she is a highly-respected medical doctor in the Tampa Bay area, and has vast experience with integrative medicine. She also has a bedside manner similar to mine, which means she greets her patients with a smile and a genuine compassion for their well-being," said Dr. Berger.
Acquiring medical cannabis in Florida can be challenging to patients. To make the process as smooth as possible, FMCC has developed a comprehensive education program. This includes the highly detailed work of the physicians and staff, before and after the consultation, to ensure each qualified patient is in compliance with the myriad of Florida legal requirements. FMCC offers appointments based on the individual's medical needs and comfort level with using medical cannabis. Some patients need more detailed dosing and treatment guidance, while others with more experience may simply need to be evaluated for certification or recertification. Consultation fees range from $150-250, depending on the patient's individual needs.
For more information on Family Medical Cannabis Clinic, or medical cannabis treatment, please visit https://wholisticfamilycare.com/medical-cannabis/.
About Family Medical Cannabis Clinic:
Family Medical Cannabis Clinic (FMCC) is committed to empowering families and patients with the knowledge and tools needed to select the best treatment approach for the patient's medical condition. FMCC is devoted solely to the evaluation, certification, and treatment of qualified patients who meet the State of Florida legal requirements for receiving medical cannabis. The State of Florida strictly regulates low-THC and THC-containing medical cannabis, and FMCC has compiled all the details to make the process as seamless as possible. Founder David Berger, MD, is a Board-Certified pediatrician in Tampa with more than 20 years experience treating thousands of children with special needs. In addition to his primary practice, Wholistic Pediatrics & Family Care, Dr. Berger opened Family Medical Cannabis Clinic in 2016 to assist eligible patients with access to medical cannabis treatment.